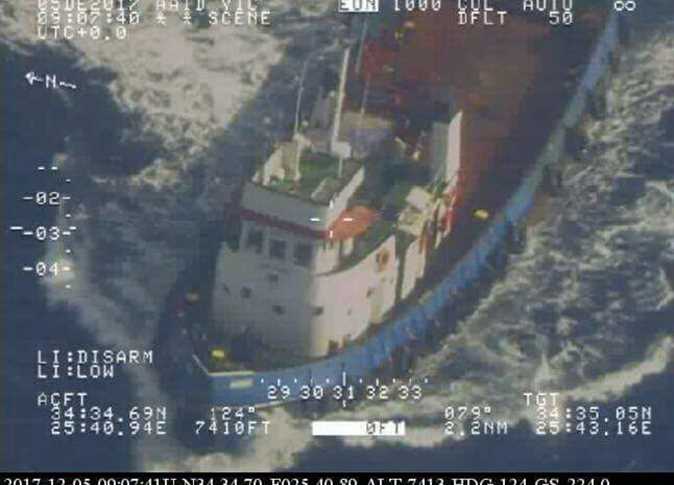 Egypt's Ministry of Interior said Saturday that it foiled a plot of a smuggling gang to bring a large shipment of cannabis weighing 6 tons into the country through the Mediterranean Sea on board a ship.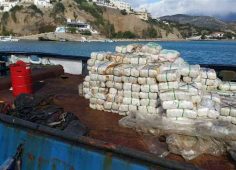 The Interior Ministry said in an official statement that the efforts of its security services are continuing to abort the schemes of dangerous elements seeking to import and smuggle narcotics into Egypt.
It pointed out that early investigations of the General Directorate for Drug Control confirmed the intention of one of the gangs to smuggle a large amount of cannabis stored in Syria to Egypt.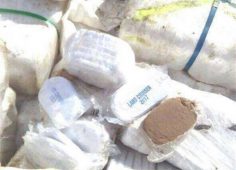 The crew of the ship managed to set sail from the Syrian port of Lattakia for landing off the coast of Egypt, but Egypt's maritime security prevented them from doing so.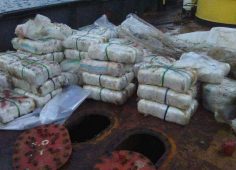 The ministry added that in light of the information available about the movement of the smugglers, they moved to the south of Crete Island to avail being arrested by the Egyptian authorities.
The ministry said that the concerned bodies coordinated with Greek authorities and provided them with information on the movements of the ship to be seized.
The coordination resulted in the Greek authorities seizing the ship and the cargo and arresting its crew of six persons with Syrian nationality.
The search of the ship resulted in the seizure of a total of 6 tons of cannabis hidden inside secret stores.
Edited translation from Al-Masry Al-Youm