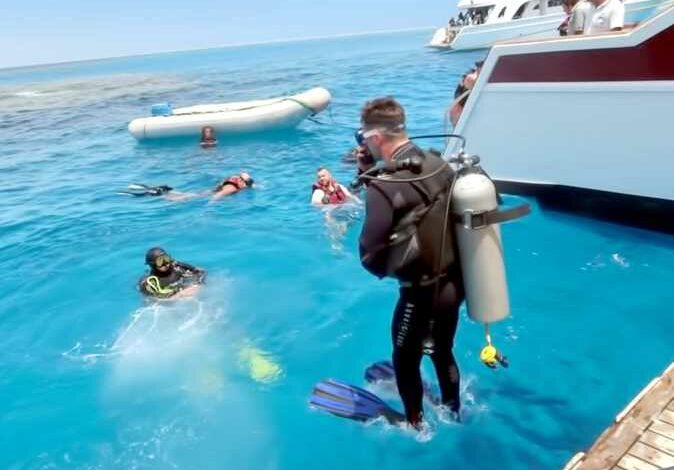 The Egyptian Prime Minister, Mostafa Madbouly, has given permission to the Ambulance Authority to contract the Suez Canal Authority for the manufacture 6 marine ambulance boats to work on the Egyptian coasts in the Red Sea and South Sinai governorates to serve the tourism sector, cruises and various marine activities.
Officials of the diving and marine activities sector in the Red Sea revealed that these vessels will include medical equipment, infection control equipment and first aid.
They added that marine ambulance centers will be established in the Red Sea and South Sinai governorates, as part of the Egyptian ambulance services system to serve the marine activities sector, diving and fishing trips in the Red Sea and South Sinai.
A technical committee was formed to determine the needs and demands of the marine ambulance service and to identify the proposed areas for the implementation of these centers to cover the Red Sea and South Sinai.
It is planned to establish two marine ambulance centers serving the north and south of Hurghada, and two other centers in the north and south of Marsa Alam.
Ayman Taher, a diving consultant and environmental expert, confirmed that the marine ambulance service is a rapid response service and provides emergency ambulance services to treat those injured and drowned in diving accidents on water bodies, treat them at the scene of the accident and take care of them, and then transfer them to the hospital if necessary.
Taher indicated that these centers will be equipped with the latest devices, emergency ambulance equipment, marine rescue tools and the necessary tools to provide medical care pre-transfer to the hospital.
Al-Masry Al-Youm had published a report on the demands of workers in diving and marine activities in the Red Sea to establish maritime ambulance centers to deal with any emergencies or accidents in the diving and marine activities sector, which attract about three million foreign tourists annually.