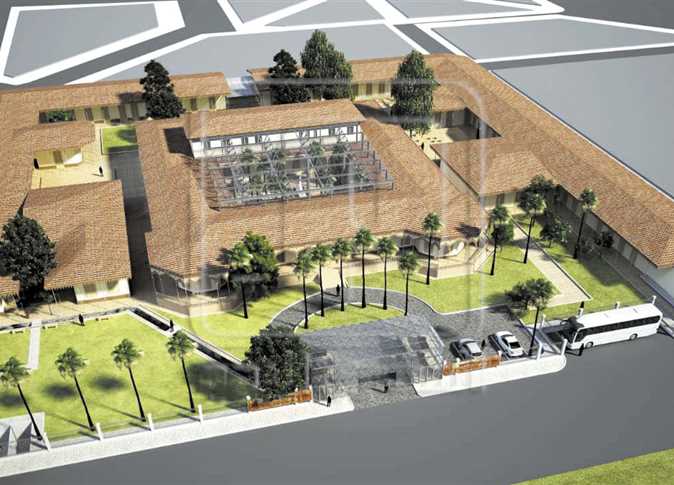 An official source at the Suez Canal Authority announced on Saturday that construction of the Suez Canal International Museum in Ismailia city has begun, at a cost of LE200 million.
The source added that the Arab Contractors company took over the construction site, which includes the archeological villa of Ferdinand de Lesseps, developer of the Suez Canal and the historical administrative building of the Suez Canal Authority, also known as Suez Canal House, which ran the canal before late President Gamal Abdel Nasser issued the nationalization decision on  July 26, 1956.
According to the project's maquette, the museum includes a large building in the heart of the area allocated for it with adjacent buildings on the sides and vast green spaces, while the street between the villa of Ferdinand de Lesseps and the Suez Canal House will be closed.
Mubarak Mansour, director of the Sinai branch of the Arab Contractors company, said that the Suez Canal Authority assigned the project of the museum to the Arab Contractors and decided that the company's Sinai branch would take over.
He added that the project includes construction work and renovation of the old building, which was built in 1863 and remained the headquarters of the main management until the company Arab Contractors building the new management building in the seventies of the last century.
Edited translation from Al-Masry Al-Youm