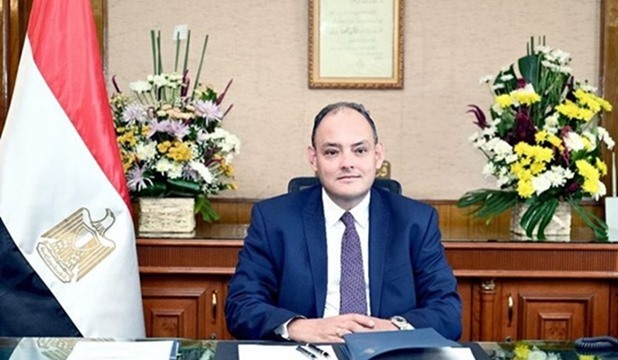 Minister of Trade and Industry Ahmed Samir discussed with Jordanian Minister of Industry, Trade and Supply Youssef al-Shamali ways of fostering bilateral ties in the economic, industrial, trade and investment domains.
A statement issued by the Ministry of Trade and Industry Sunday said the two sides discussed, during a meeting held on the sidelines of the 110th session of the Arab Economic and Social Council, the latest economic developments on the international arena, along with all triggered challenges in this respect.
The Egyptian minister of trade further underscored distinguished political ties binding the Egyptian and Jordanian leaderships, together with a three-way Egyptian-Jordanian-Iraqi industrial partnership, as well as a multilateral industrial partnership comprising Egypt, Jordan, the UAE and Bahrain, said the statement.
The meeting took up the necessity of removing all obstacles impeding Egyptian-Jordanian trade exchange, the statement added.
Samir highlighted the importance of  capitalizing on key Egyptian-Jordanian economic potentials in carrying out joint ventures, with a view to serving Egyptians and Jordanians' interests and upping economic growth rates in both countries, it said.
He noted that the volume of Egyptian-Jordanian trade exchange hit dlrs 775 mn in 2021, according to the statement.
For his part, the Jordanian minister reiterated his country's keeness on promoting cooperation ties with Egypt, along with activating all bilateral agreements that cover a wide range of cooperation fields, especially amid global economic challenges, it read.
Jordanian ambassador to Egypt Amgad Aladalia took part in the meeting.