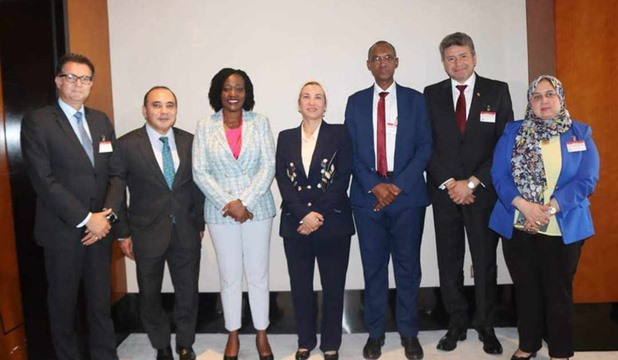 Environment Minister Yasmin Fouad has discussed with Kenya's Environment, Climate Change and Forestry Cabinet Secretary Soipan Tuya points that would be discussed at the Africa Climate Summit, to be hosted by Kenya on Sept. 4-6.
The Environment Ministry said in a statement on Friday that the meeting was held on the sidelines of Fouad's participation at the 19th session of the African Ministerial Conference on the Environment (AMCEN), currently hosted by Ethiopia.
They also probed the recommendations that would be discussed at the summit to develop a unified vision for Africa and how to put the outcomes of the United Nations climate change conference (COP27), recently hosted by Egypt, into effect.
At the Africa Climate Summit, leaders will be called upon to make ambitious pledges and commitments.
A comprehensive "Pledging and Commitment Framework" will be developed to guide these action through embracing ambitious ideas and making bold commitments.