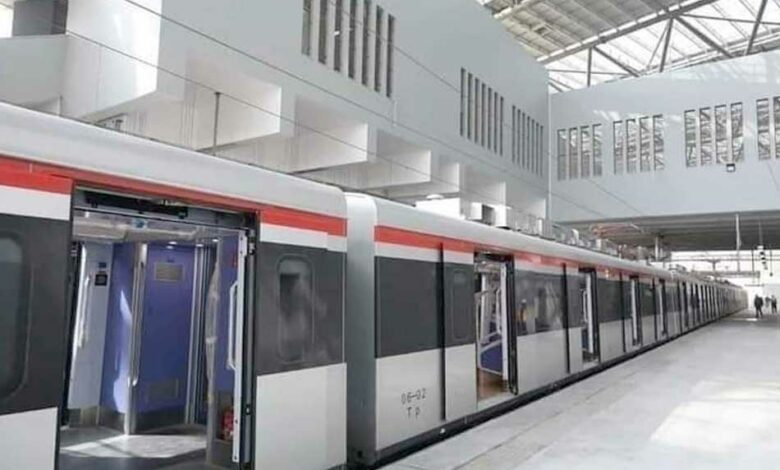 The Cairo Light Rail Transit began operations onMonday, after it was inaugurated on Sunday by President Abdel Fattah al-Sisi at the presence of the Transport Minister, Kamel al-Wazir.
During the inauguration of the LRT light rail, Wazir reviewed all information related to it, including ticket prices.
Below is everything you need to know about the new electric train, which is 103 km long and has 19 stations.
LRT stations
The electric train stations to be operated extend from Adly Mansour to 10th of Ramadan City, which are: Adly Mansour Station – El Obour Station – Mostakbal – El Shorouk – New Heliopolis – Badr – Industrial Zone – Knowledge City.
The rest of the stations to the 10th of Ramadan City will be completed in the fourth phase of the project: "West 10th of Ramadan City – 10th of Ramadan City – City Center."
Electric train ticket price
The ticket price for three stations is LE15.
Tickets up to five stations are LE20.
Ticket price up to seven stations are LE25.
Tickets up to nine stations are LE35.
The electric train project is a new development artery for the new urban communities: El Obour – Mostakbal – Shorouk – New Heliopolis – Badr – Industrial Zone and the Tenth of Ramadan – New Administrative Capital.
Ain Sokhna al-Alamein Electric Train Stations
The LRT light rail will interchange service with the third metro line at Adly Mansour station, the Ain Sukhna el-Alamein express monorail at the central station, and with the New Administrative Capital Monorail at the City of Arts and Culture station.
The LRT train track starts from Adly Mansour station and then runs parallel to the (Cairo-Ismailia) desert road to Badr City, then branches north to the heart of the 10th of Ramadan City and south to the New Administrative Capital to extend to the International Sports City.
Edited translation from Al-Masry Al-Youm