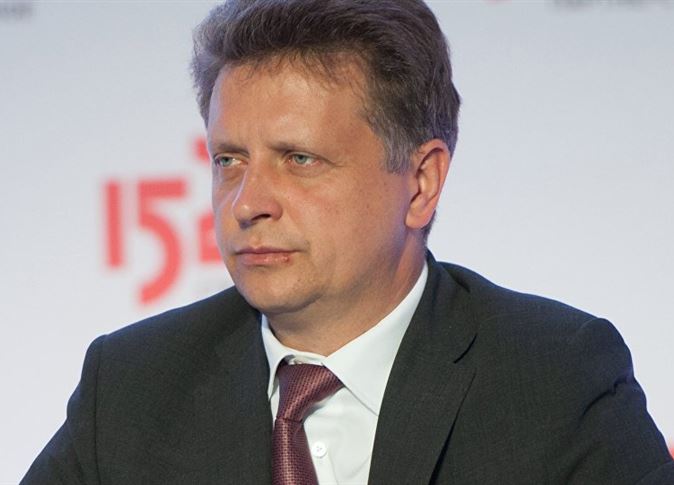 Russian Transport Minister Maksim Sokolov has praised Egypt's efforts to implement Moscow's recommendations regarding airport security, a condition for the full return of Russian tourist flights to Egypt.
Egyptian authorities are making rapid progress in resolving the concerns surrounding the safety of Russian flights, Russian news agency TASS reported Sokolov as saying on Friday.
"Egyptian colleagues have been making very rapid progress in resolving all issues regarding security enforcement. I think next year we will fully get back to the passenger flow we used to have," he said.
On Thursday, Russia's Deputy Prime Minister Arkady Dvorkovich said he hoped that air travel to and from Egypt would be restored before the end of this year.
Dvorkovich also said that Egypt has yet to install certain items of safety equipment, which have already been ordered but still need to be delivered.
Moscow suspended all flights to Egypt almost a year ago, in the wake of a Russian airliner crash in Egypt's Sinai peninsula. The plane was heading from the Egyptian resort city of Sharm el-Sheikh to St. Petersburg in Russia.
The crash klled all 224 people on board.
Russia believes that a "terrorist act" was behind the crash, a notion supported by Egypt's President Abdel Fattah al-Sisi, who said that the aim of the terrorists was to simultaneously harm Egypt and Russia, while undermining relations between the two nations.
Since the crash, Russia has sent several delegations to inspect security measures at Egyptian airports. Egyptian officials have been keen to assert that their measures are in line with international standards, while simultaneously agreeing to apply the various improvements proposed by Russia and other nations with similiar security concerns, such as the United Kingdom.
Egypt's tourism industry, a vital source of foreign currency, has been hit hard since the plane crash. A second air disaster, involving an EgyptAir plane that crashed into the Mediterranean Sea in May, killing 66 people, put a further dent in tourism revenues. Investigators are still looking into the cause of the crash, athough some media reports have pointed to alleged traces of explosive material on some wreckage, pointing to another terrorist attack.
The Central Agency for Public Mobilization and Statistics (CAPMAS) said last month that the number of foreign tourists visiting Egypt fell during the first half of 2016 to 2.3 million, compared to 4.8 million tourists during the same period of 2015.
Central Bank of Egypt says tourism revenues dipped by 48.9 percent to $3.8 billion (from $ 7.4 billion) in FY 2015/2016.