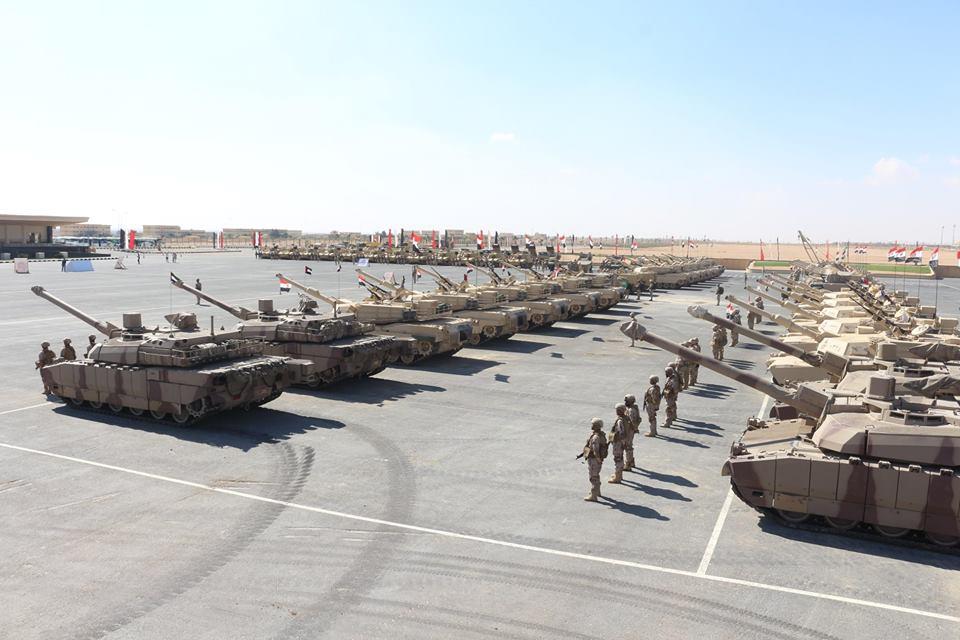 The Egyptian Armed Forces opened the Joint Training Activities (Arab Shield-1) on Saturday at the Mohammed Najib Military Base, the Fighting Training Square in the Military Northern Zone, and the joint Mediterranean air and sea training zones.
Military forces and equipment from Saudi Arabia, the UAE, Bahrain, Jordan and Kuwait arrived in Egypt via the sea borders.
Chief of the Armed Forces Training Authority General Nasser al-Assy said during a conference that the exercise of Arab Shield-1 uses advanced arms and equipment, referring that it is the first Joint Arab Training hosted by Egypt.
The Arab Shield-1 aims to strengthen the military cooperation between the Egyptian army and the armed forces of the Arab countries.
Edited translation from al-Masry al-Youm