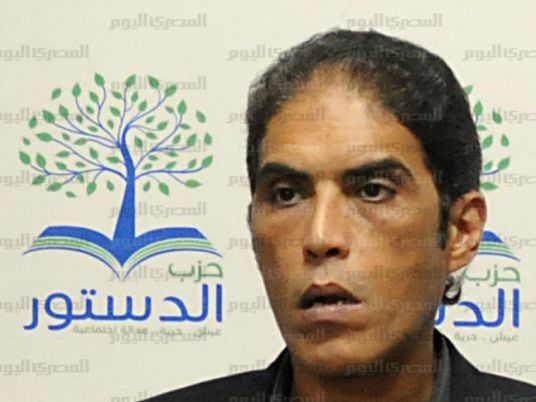 Egyptian political parties and National Council for Human Rights (NCHR) said yesterday that 30 members have been arrested at some governorates, last week.
They denounced what they called "a preemptive attack against young men before the upcoming presidential elections" scheduled for next year.
The current generation of young people has become uninhibited, said Gamila Ismail, one of the founders of Al-Dostour Party, during a conference at the party's headquarters. She added that what is happening is a preemptive strike to intimidate them before the elections.
George Ishaq, a member of the NCHR, said the council adheres to its constitutional rights to defend anyone detained. Ishaq described what happened as an "unprecedented attack that increases [political] congestion for everyone."
Meanwhile, Khaled Dawoud, head of Al-Dostour party, said he was surprised by the arrest of young people on charges of "campaigning for Dr. Mohamed el-Baradei, especially with the presidential election nearing, for which the political parties [usually] prepares candidates." Dawoud said that running for presidential elections is not a crime.
"We are seeking a democratic state; and free and fair elections with effective guarantees," said Hala Fouda, secretary of rights and freedoms at the Egyptian Social Democratic Party; adding that there is no justification for strangling the public sphere.
Another party leader, Ahmed Fawzi, called on all public figures, who see themselves as capable of running in the upcoming elections, to clearly announce their intention to run and express their views towards the young people who are detained.
"There are young people being tried on charges of belonging to the Karama Party, although it is a legitimate party. The alternative for those young people is to leave those legitimate organizations and turn to secret or armed organizations," said Ilhami al-Mirghani, a party leader in the Socialist Popular Alliance Party.
"We are accused of acting outside the law, but this is a lame charge. We refuse to leave the field of political work and we will continue to struggle to achieve our goals," said Moumen el-Shafei, a member of the April 6 Movement.