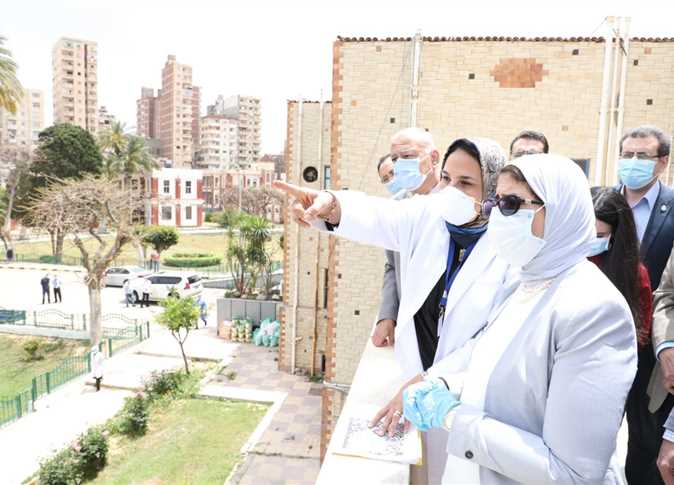 Egypt's Minister of Health and Population, Hala Zayed, announced Saturday that her country has ordered its first batch of the anti-viral drug remdesivir, approved by the US Food and Drug Administration as part of a new treatment protocol against the coronavirus.
She assured that Egypt's updated treatment protocols are always followed up with the World Health Organization (WHO), and had previously stated that the WHO would cover the costs for Egypt's first remdesivir batch.
On Thursday, Japan announced it officially approved remdesivir in treating severe coronavirus cases.
The drug, which is produced by the American biopharmaceutical company Gilead Sciences, is expected to be the first treatment for COVID-19 approved in Japan.
Remdesivir was originally developed to treat Ebola. The drug has also been used to treat SARS and MERS, but is still being tested for treatment of COVID-19.
Information leaked from the WHO regarding Chinese clinical trials indicates that the drug has not been effective in treating chronic conditions.
Zayed also mentioned that her ministry is continuing experimenting with plasma therapy to treat coronavirus patients, with the results to be announced once approved.
Her statements came during an inspection of the Alexandria Fever Hospital, coming under the ministry's plan to equip and rehabilitate fever and chest hospitals and gradually convert them into isolation hospitals.
These hospitals will provide all medical services, from testing and diagnosis to isolation, alongside providing treatment and following up cases after recovery and discharge, in addition to scientific research.
Zayed said that these hospitals are crucial to the functioning of Egypt's health system in combating infectious diseases and will play an important role in containing the coronavirus until a vaccine comes.
She also stressed that citizens must commit to preventive measures and social distancing, and that awareness of the virus will protect them and their families.
Edited translation from Al-Masry Al-Youm