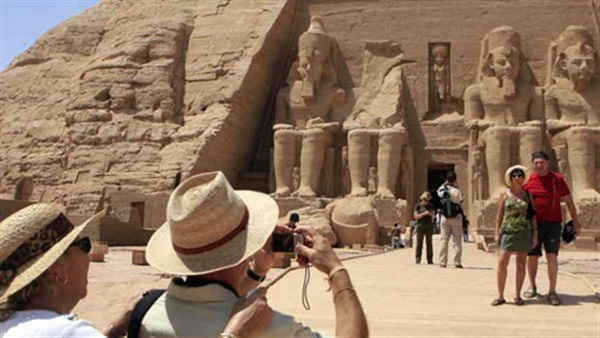 The Supreme Council of Antiquities in Egypt on Tuesday has delayed the application of new prices for foreigner visit fees to archaeological sites and museums until May 2022.
This came during a meeting of the Board of Directors of the Supreme Council of Antiquities, headed by Minister of Tourism and Antiquities Khaled al-Anany, at the Ministry's headquarters in Zamalek.
A statement by the Ministry of Tourism and Antiquities said that is part of the ministry's policy of supporting cultural tourism and linking it to coastal tourism, alongside working to attract more inbound tourism by encouraging day trips from the Red Sea cities to the Nile Valley.
During the meeting, Secretary-General of the Supreme Council of Antiquities Mostafa Waziri reviewed the progress of several archaeological projects scheduled to be opened during the next few months.
Among them are the restoration of the southern cemetery in the Saqqara antiquities area, the Mohamed Ali Pasha Palace in Shubra, the Mosque of Amir Altinbugha al-Maridani in historic Cairo, and Wakalat al-Jiddawi in Luxor's Esna city.
It was also agreed during the meeting that the Egyptian Tourism Authority would promote these imminent openings.
Edited translation from Al-Masry Al-Youm