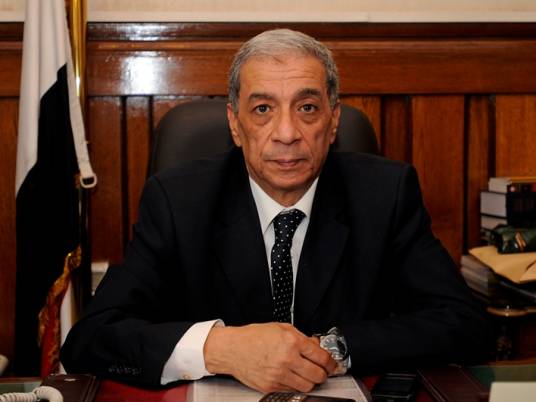 Egypt has deployed heavy security forces across Cairo amid preparations for the burial of the country's prosecutor general, killed in a car bombing the day before – the first assassination of a top Egyptian official in nearly 25 years.
The body of Hisham Barakat, the top judicial official in charge of overseeing prosecution of thousands of Islamists, was taken on Tuesday from the hospital to a mosque in the eastern suburb of Heliopolis for noon prayers.
Armored personnel carriers were positioned across the city. At the hospital in Heliopolis, mourners came to express condolences to Barakat's widow.
Authorities have declared June 30 a national holiday to mark the second anniversary of the mass street protests that led to the ouster of the country's Islamist president, Mohammed Morsi, under the military.