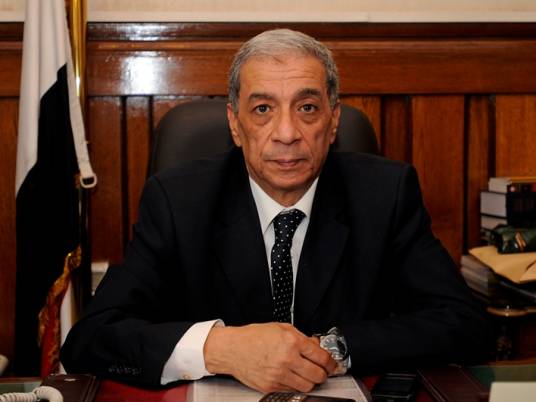 The Cairo governorate has officially replaced street signs at Rabaa al-Adaweya Square with the name of late General Prosecutor Hisham Barakat, in a symbolic move honoring the assassinated judge, simultaneously stamping over the Muslim Brotherhood's most celebrated protest venue.
Egypt's Cabinet had adopted the decision to name the square after Barakat, who was assassinated in a booby-trapped car bomb near his residence in late June.
Authorities had accused the outlawed Muslim Brotherhood of backing the group that claimed responsibility for the attack.
Rabaa al-Adaweya Square was a hotspot for Brotherhood demonstrations in 2013, which condemned the ousting of former president and group leader Mohamed Morsi.
A landmark sit-in by Morsi supporters at the square was forcibly dispersed by police in August 2013, leaving hundreds of policemen and demonstrators dead and drawing international condemnation.
Edited translation from Al-Masry Al-Youm