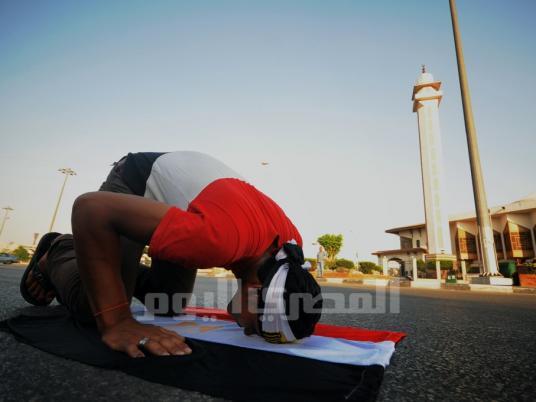 The Foreign Ministry has declared that its Egyptian delegation will take part in the strategic contact group meetings at the international coalition against the Islamic State, as well as the meetings of the senior officials in charge of counter-terrorism, at the coalition in Washington between July 11-13. The delegation will offer evidence to verify claims about specific countries' support towards terrorist organizations.
The delegation will highlight the necessity of forming a strict stance against these nations.
Ahmed abu Zeid, the ministry spokesperson who heads the delegation, said in remarks on Saturday that the delegation in Washington will review the Egyptian vision on countering terrorism clearly.
The work group's meeting, according to abu Zeid, will be held in response to important developments. He added that the meeting is the first one to follow the US- Arab summit, held in mid-May, where Egypt explicitly declared its stance regarding terrorism .
The meeting will be held in the wake of several measures taken by Egypt, United Arab Emirates,Bahrain and Kuwait against Qatar over involvement in terrorist support, he said. It also comes after the quartet meeting recently held in Cairo, to follow up on Qatar's response to the four countries' list of demands. These circumstances provide the coalition members with an additional challenge, in particular the fact that Doha is a member of the coalition.
Edited translation from Al-Masry Al-Youm