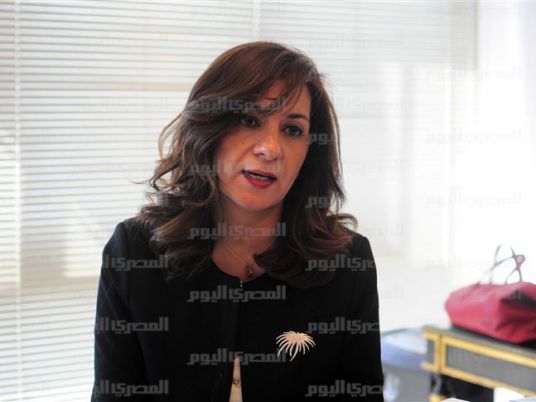 Minister of Immigration and Egyptian Expatriate Affairs Nabila Makram announced on Monday that the Committee for Customs Exemptions for Egyptian Expatriates' Cars has submitted its proposals to the Finance Ministry
The committee detailed conditions that tie customs exemptions on the cars of Egyptian expatriates to financial transactions through Egyptian national banks, Makram added.
The exemption will be valid for one car per expatriate family, she said. Cars will be divided into categories and exemptions will be determined depending on the category of the car, according to Makram.
If the Finance Ministry approves the proposals, they will be forwarded to the Cabinet, and then the State Council and the parliament for final approval, Youm7 quoted Makram as saying.
The committee was formed by the Immigration Ministry to study Egyptian expatriates' demands regarding exemption from huge customs imposed on their private cars in Egypt. It includes representatives of the ministries of Interior, Finance, Commerce and Industry, the Central Bank of Egypt, and the Customs and Tax authorities.
In related news, the minister held a roundtable discussion Tuesday on handling the affairs of expatriates using expertise from other countries during which a proposal was made to issue "consular cards" for Egyptian expatriates. After registering with a consulate, Egyptians abroad can use these cards to facilitate necessary services when returning to their home country.
These cards will be implemented in collaboration with the ministries of Interior, Foreign Affairs, Investment, and Housing, and will give Egyptian expatriates advantages when visiting touristic destinations in Egypt, Makram added.
Several ambassadors from different countries were invited to the roundtable discussion, as Egypt needs to benefit from the expertise of other countries in handling the affairs of Egyptians expatriates using scientific methods, Makram explained in a press statement.
The minister listened to the expertise of the foreign ambassadors in dealing with expat affairs, and displayed Egypt's efforts and expertise in this field as well.
Makram said she plans to take advantage of the experiences of Arab countries and others in dealing with immigrants, noting that she will visit Sudan next Thursday as a guest of honor of the Conference of the Sudanese Communities Abroad.
Edited translation from Al-Masry Al-Youm