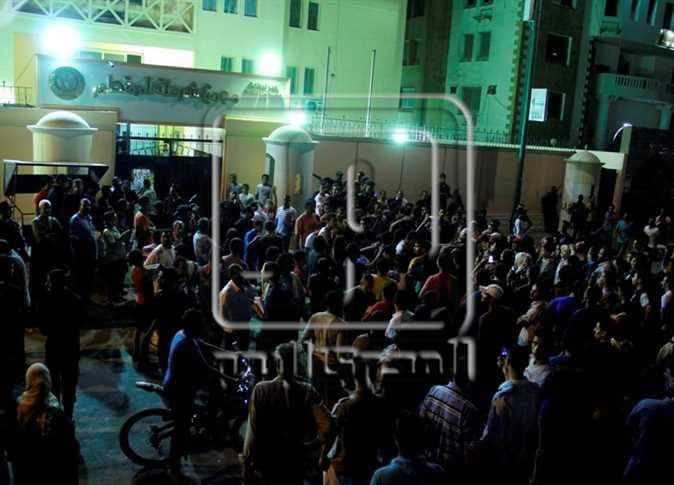 The Cairo Prosecution Office on Saturday began an investigation into the death of a suspect shortly after he was transfetred to the Moqattam Police Station on Friday evening.
The death of a suspect in a drug case called Mohamed Afroto, 22, during detention on Friday sparked clashes that lasted until early on Saturday morning between his relatives and friends and police forces, during which tear gas bombs were fired to disperse hundreds of protesters.
The protesters accused police of torturing Afroto to death, a claim police denied, giving two different narratives of the incident.
Police sources first said that Afroto died after a fistfight between him and his fellow inmates in the detention, and later different sources said that Afroto died after he took an overdose of the Strox drug inside the detention cell.
Police said that 9 people were injured during late night clashes; two of them police officers. Police also said that 12 people were arrested on charges of attacking police forces and attempting to set fire to a government facility.
The prosecution decided to seize the records of CCTV cameras of the police station in Moqattam, and open extensive investigations into the incident. The public prosecution examined the body of the deceased and found that there were no visible bruises or injuries.
The prosecution ordered the autopsy to find out the causes of death and its circumstances, taking a sample of his blood to see whether he was using narcotic drugs or not.
Torture inside police stations is commonly reported by local media with dozens of cases filed every year. Police impunity was one of the main reasons behind the January 25 revolution that toppled former President Hosni Mubarak.
In December of 2015, President Abdel Fattah al-Sisi said that "individual incidents" of detainee torture by police should not be generalized to mean that torture is an Interior Ministry policy.
The President furthermore denies that any human rights violations occur in Egypt.
Edited translation from Al-Masry Al-Youm