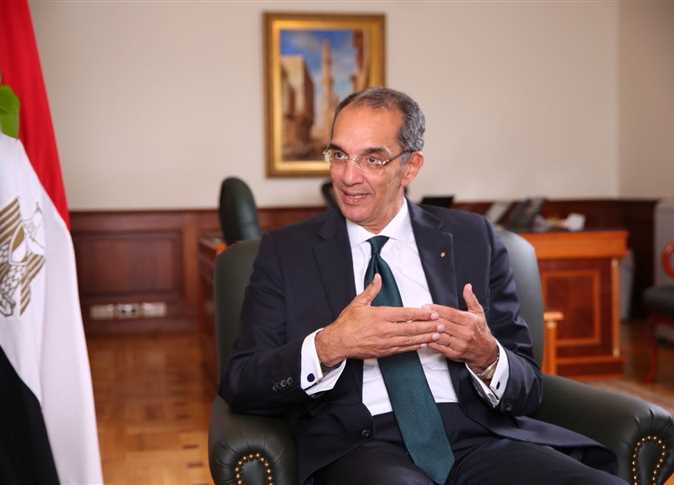 Egypt occupies the second place regionally in the volume of foreign investments in startups in the ICT sector, and is also the first in the number of deals, said Talaat, adding startups in Egypt attracted foreign investments worth US$190 million in 2020, which rose to $490 million in 2021 and is expected to reach $850 million in 2022, Minister of Communications and Information Technology, Amr Talaat, said on Thursday.
Talaat stressed the importance of digital transformation and innovation in facing the changes taking place in the world.
Talaat added, in a ministerial panel at the Strategic Innovation Conference for Structural Transformation, organized by the United Nations Development Program (UNDP) in Egypt in partnership with the Ministry of International Cooperation, that the Ministry of Communications and Information Technology established the Applied Innovation Center in 2019 to create solutions based on modern technologies to meet societal challenges in all areas such as water resource management, agriculture, and health care.
He explained that systems have been devised using artificial intelligence for early identification of corneal diseases caused by diabetes; While this year, innovative solutions will be applied in the field of health care in more than one disease in cooperation with the Ministries of Health and Higher Education, and university hospitals.
The past years have witnessed transformations that prove that the world is changing at a tremendous speed, he said, stressing the importance of providing data to enable decision-makers to make decisions more accurately.
Talaat stressed the importance of building systems using information technology to enable decision makers to analyze the current situation and predict what will happen in the political, economic and other fields at all local, regional and global levels, then create solutions and provide innovations to meet the challenges that will occur in the future.
The world is moving towards strategic innovation and adapting communications and information technology to implement its goals, Talaat said, explaining the idea of ​​software factories, which consists in integrating software components in different forms to create solutions and systems very quickly, as the time required to produce software is a major challenge.
The ministry began creating a system to spread the culture of innovation among young people through the establishment of Egypt's digital innovation centers in all governorates to sponsor and embrace youth ideas and turn it into information technology-based solutions that serve the society, he said.
Eleven innovation centers have been so far inaugurated in different governorate, and seven new centers are underway, Talaat, said.
Information technology is no longer isolated from the creative arts, like painting, Talaat said, pointing out that the digital arts became one of the most important communications and information technology disciplines, as it combines science and art to produce a creative artistic product based on information technology.
He explained that the Faculty of Digital Arts was established at Egypt University of Informatics.
The conference discussed various aspects of strategic innovation and the effects of complex global challenges such as climate change, the coronavirus pandemic, and economic and food security challenges as a result of the war in Ukraine, which made the need to build more resilient institutions and localize innovation in corporate culture a fundamental strategic direction for a brighter future.