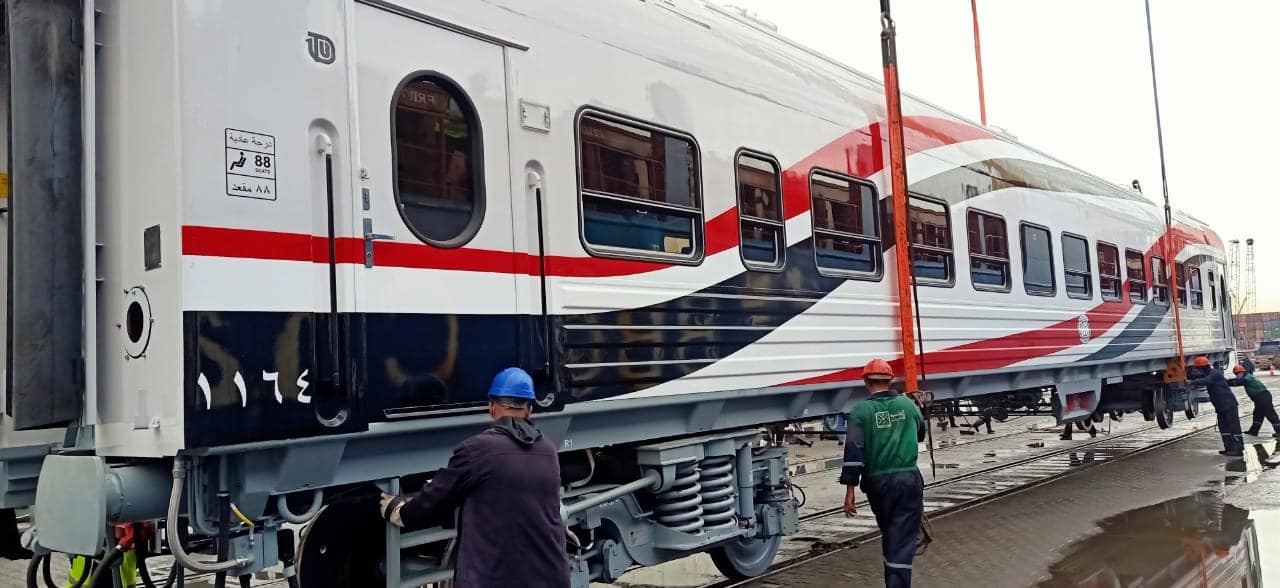 The Egyptian Minister of Transport Kamel al-Wazir announced, on Saturday, that an agreement had been reached with the Russian company Transmashholding to provide technical support, including the supply of spare parts for a period of 12 years, for 1,300 new passenger coaches, which are being supplied to the Egyptian National Railways (ENR).
This deal represents 40 percent of the ENR's coach numbers, and therefore represents a breakthrough in the development of passenger trains and includes 500 third-class units with forced ventilation, 500 third-class units with air-conditioning, 180 second-class units with air-conditioning, 30 second-class units with air-conditioning and buffets, and 90 first-class units with air-conditioning.
The minister held an extensive meeting with Sergo Kurbanov, CEO of Transmashholding Egypt, representative of the Russian-Hungarian alliance, the supplier of the 1,300 new passenger coaches deal, in the presence of the head of ENR Authority, Mostafa Abul-Makarem.
The agreement between the ENR Authority and Transmashholding includes the provision of technical support by 20 experts to train Egyptian engineers and workers on all maintenance and overhaul works, including the massive overhaul of vehicles.
The agreement also includes the establishment of a modern maintenance workshop company in the Abu Zaabal area affiliated with the ENR Authority and supplying it with all the modern equipment necessary for the maintenance of passenger vehicles.
The minister stressed that this agreement aims to ensure the continued operation of passenger vehicles with high efficiency and for providing a distinguished service to the passengers.
The railway system's strides in development comes via the great interest that President Abdel Fattah al-Sisi has attached to developing the transport sector, providing all capabilities to upgrade it according to the latest global technologies.