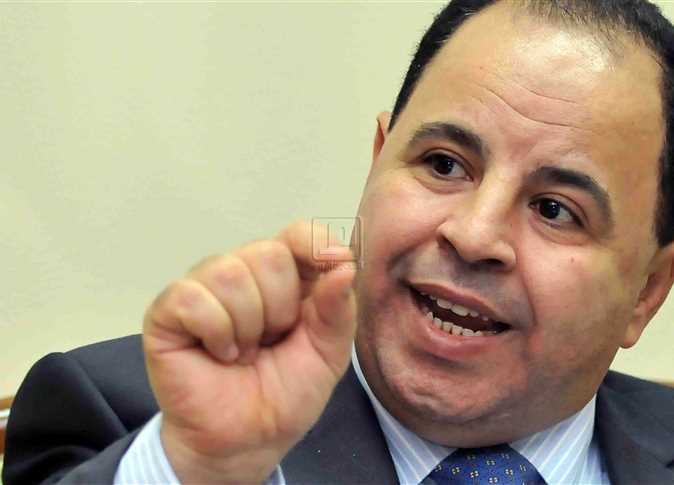 Egypt's Finance Minister Mohamed Maait announced Tuesday that his country is ready to provide its pioneer experience in economic financial policy reform and expand the mechanization of the public finances to fellow African nations, in accordance with the directives of President Abdel Fattah al-Sisi and all initiatives announced during his presidency of the African Union.
Maait's statement came during the Conference of African Ministers of Finance, Planning and Economic Development being held in Marrakech, Morocco.
He said that Africa's use of technology applications in financial and fiscal policies will contribute to increasing the effectiveness and efficiency of these fiscal policies within African countries.
The minister explained that this would increase tax revenue at rates ranging from three percent to four percent compared to current levels. He also pointed out that technology can facilitate the integration of some sectors that are difficult to inventory into the tax base, such as digital economy and the informal economy.
Maait said that technology can enhance the capacity of African countries to mobilize revenues, improve resource management, and enable them to achieve their domestic policy objectives more effectively.
The Finance Minister presented the stages of the Egyptian economic reform program and Egypt's achievements in recent years, such as raising economic growth rates to 5.3 percent during the year 2017/2018, targeting 5.6 percent during the current fiscal year 2018/2019, and reaching about 6 percent during fiscal year 2019/2020.
He highlighted the control of the budget deficit, which fell to about 9.8 percent, with an initial surplus that for the first time in decades reached LE21 billion.
There are aims to achieve an initial surplus of two percent of GDP during the next fiscal year, while continuing to reduce the budget deficit to about 8.3 percent for the current fiscal year and 7.2 percent during the 2019/2020 fiscal year.
"These reforms have led to the control of public debt and pushed it downwards to about 97.2 percent of GDP in 2017/2018 and to about 89.2 percent by fiscal year 2019-2020," the minister said.
Edited translation from Al-Masry Al-Youm