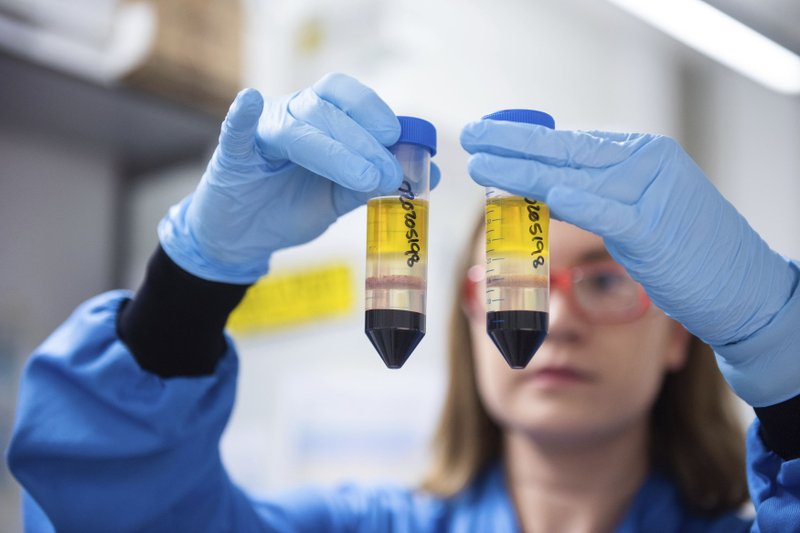 Egypt has received the first batch of the AstraZeneca-Oxford coronavirus vaccine on Sunday, as part of its total contract for 20 million doses.
One of the most prominent advantages of this vaccine is its low cost of about 2.50 euros per dose. It is also easy to store as it requires a temperature between two and eight degrees Celsius, which is the temperature of normal refrigerators, according to a report by Deutsche Welle.
The British AstraZeneca Group had developed the vaccine in cooperation with the University of Oxford, and it is the second vaccine licensed by the British Medicines and Health Products Regulatory Agency after the Pfizer-Biontech vaccine, which many countries around the world have begun to vaccinate their citizens with.
AstraZeneca is the first vaccine that the medical journal The Lancet approved in terms efficacy on December 8, announcing in the data it published that the AstraZeneca vaccine is safe and has great effectiveness against the coronavirus.
On Friday evening, a report by Sky News stated that the vaccination authority in Germany announced its recommendation not to give the AstraZeneca to those over the age of 65, in contradiction to what the European Medicines Agency announced.
Earlier this month, Egypt had started vaccinating medical teams with the Chinese Sinopharm vaccine, whose efficacy is 86 percent against the coronavirus based on an interim analysis according to UAE government media.
Egypt's Health and Population Ministry said that the 50,000 doses received on Sunday are sufficient for 25,000 people.
The Presidential Advisor for Health and Prevention affairs Mohamed Awad Tag al-Din said that diversity of vaccine sources is of the utmost importance to ensure there are enough, and Egypt seeks to obtain an extended supply of safe vaccines to combat the virus.
He stressed that the country is working hard to secure more doses of the vaccine, and is currently in talks with Chinese and Russian manufacturers.