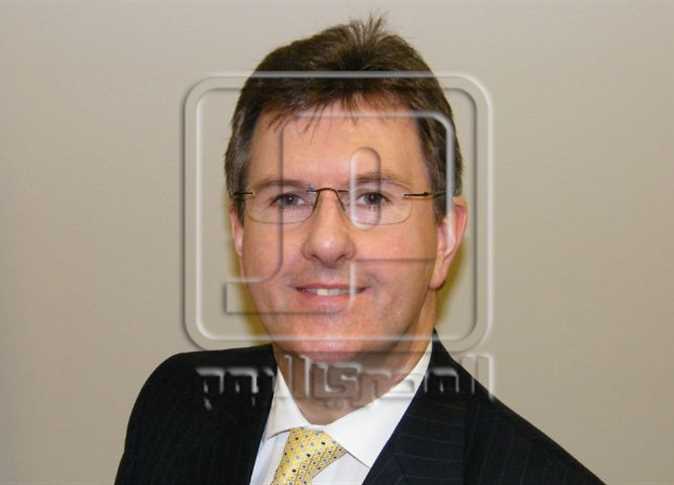 UK trade envoy to Egypt Jeffrey Donaldson arrived in Cairo on Saturday for a five-day visit, heading the largest British trade delegation to Egypt in nearly two decades.
A statement by the British embassy in Cairo said that the visit will concentrate on oil, gas, education, infrastructure, and health.
The delegation includes 33 companies from the Scottish Development International, six companies from the Energy Industries Council, whose companies focus on the oil and gas industry, 14 companies from the transport and healthcare sectors and four companies focusing on opportunities in the education sector.
All in all, more than 50 companies are part of the delegation, including current investors in Egypt such as Bombardier, Fujitsu, Mott MacDonald and GlaxoSmithKline as well as companies looking to invest in Egypt for the first time.
During his visit, Donaldson is scheduled to meet Trade and Industry Minister Tarek Qabil, Education Minister Tarek Shawki, Minister of Higher Education Khalid Abdel Ghaffar, Health Minister Ahmed Emad, Transport Minister Hisham Arafat, and International Cooperation Minister Sahar Nasr.
Donaldson said that the delegation's visit is an encouraging sign of the potential that British companies see in investing in Egypt.
He explained that Egypt and the UK are making sure that their trade relationship remains stronger than before, particularly in light of Britain's exit from the European Union.
British ambassador to Egypt John Casson said that his country believes that Egypt is reaping the fruits of recent economic reforms, which is evident in the high proportion of foreign investments flowing into the country and Egypt's increasing exports.
The British Embassy in Cairo said that the UK is the largest foreign investor in Egypt, and that the current visit is an opportunity to further deepen trade ties between the two countries by discovering new investment opportunities across Egypt.
Edited translation from MENA