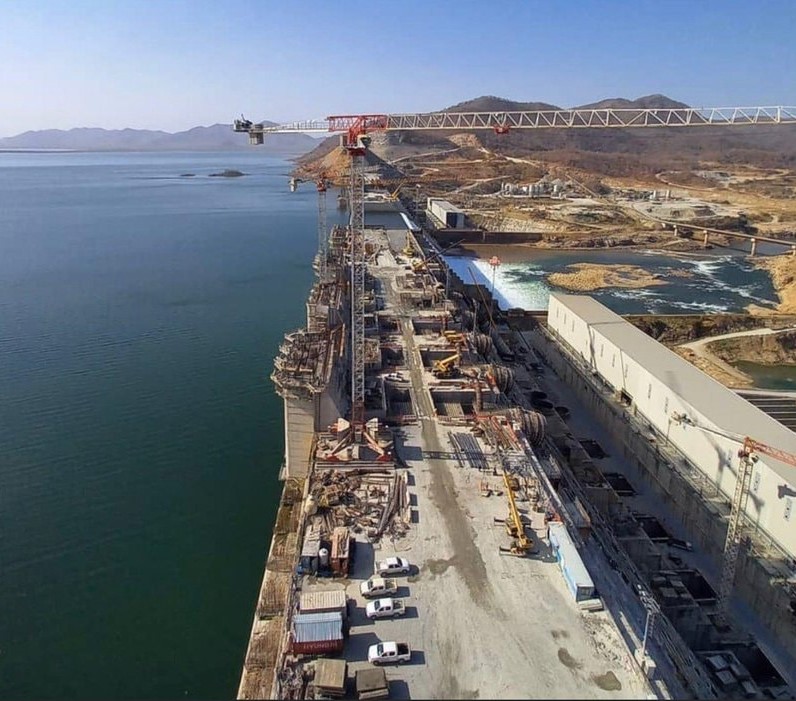 Egypt on Monday rejected statements from Ethiopian Prime Minister Abiy Ahmed regarding Addis Ababa's desire to build dozens of dams across various parts of Ethiopia.
The spokesperson for the Egyptian Foreign Ministry, Ahmed Hafez, said that these statements once again reveal Ethiopia's bad faith and its view of the Nile River and the other rivers it shares with neighboring countries as internal resources that serve only its interests.
Egypt recognizes the right of all countries of the Nile Basin to establish water projects and exploit the resources of the Nile River in order to achieve development for their people, Hafez emphasized, but noted that these projects and water facilities must be established after proper consultation and agreement with countries that may be affected by them – particularly those downstream.
He lamented that the Ethiopian PM's statement is a continuation of Ethiopia's regrettable approach that disregards international laws regulating the use of rivers.
Ethiopian Prime Minister Abiy Ahmed announced Sunday that his country will build more than 100 small and medium sized dams in different regions of Ethiopia during the upcoming fiscal year.
The official Ethiopian News Agency quoted Abi Ahmed as saying that this is the only way to resist any forces opposed to Ethiopia.
Abiy's announcement followed after after he laid the foundation stone for the construction of the first phase of Adama-Awash expressway project. The 130 kilometers expressway comes as part of the Ethiopia-Djibouti Transport Corridor Project regional network serving Djibouti, Somaliland and Eritrea.
The Ethiopian PM explained that these new dams will play an effective role in agricultural production, which ranges from three times a year in order to ensure food security.
Ethiopia started constructing the Grand Ethiopian Renaissance Dam (GERD) on the Blue Nile River, one of the tributaries to Nile River, in 2011. Egypt considers the GERD to be one of its most serious water issues.
Egypt, Sudan and Ethiopia have held several rounds of negotiations over the past decade, but have ultimately failed to reach an agreement to solve GERD crisis.
Egypt and Sudan say they want a legally binding agreement on filling and operating the GERD, while Ethiopia is trying to evade a binding agreement.
Egypt, which relies considerably on freshwater from the Nile, has voiced fears that the GERD would negatively impact the country's water supply, and has insisted that measures be put in place to protect downstream countries in case of drought during the dam's filling process.
Ethiopia, on the other hand, has stressed the importance of the project to bolster its economy, where more than half of the population currently lives without access to electricity.