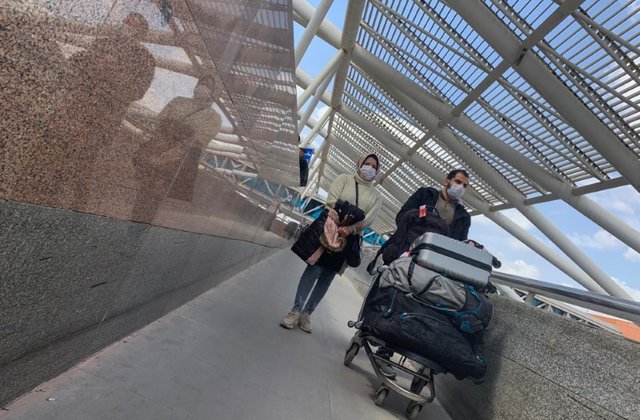 Egypt reported on Saturday three positive cases of Omicron variant of coronavirus, among 26 cases infected with COVID-19 that were isolated in isolation hospitals, and all precautionary measures were taken for the contacts.
A statement for Health and Population Ministry said that this came as part of the intensified epidemiological surveillance, and monitoring of all arrivals from the countries in which Omicron appeared, and through the screening and quarantine points at Cairo International Airport.
These are based on the results of the genetic sequencing test that is conducted for all detected positive cases.
The statement said that two of the three Omicron cases do not suffer from any symptoms, and the third case suffers from symptoms of mild infection, and the three cases are subject to isolation and follow-up by the medical team.
It added that all precautionary measures were taken for their contacts, and the monitoring and follow-up efforts did not result in the discovery of any other infection with the variant.
Egypt's Ministry of Health and Population on Friday reported 910 new coronavirus cases, 43 deaths, and 700 recoveries.
A total of 373509 cases have been reported in Egypt, with 21277 deaths and 310749 recoveries.
The spokesman for the Ministry of Health and Population, Hossam Abdel-Ghaffar, said that the numbers of infections with the coronavirus in Egypt keep varying, "we have not crossed the peak of the fourth wave so far."
While Egypt's Supreme Committee for the Management of Coronavirus Crisis lifted some COVID-19 restrictions back in June, there is talk of reinstating some measures.