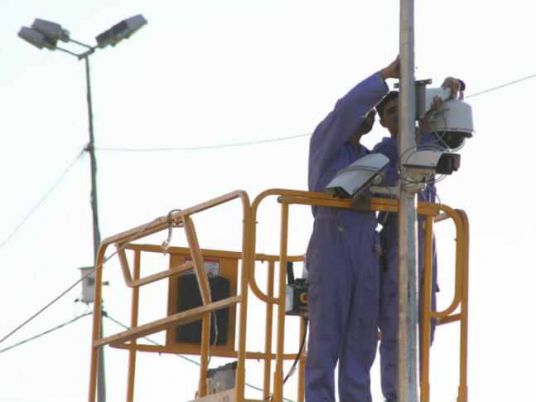 The demand for surveillance cameras in Egypt increases by no less than 25 percent annually, said the head of the security division at the Cairo Chamber of Commerce.
Adel Emara told Aswat Masriya that the state will gradually start requiring the installation of surveillance cameras in crowded places to increase security protection whether in the malls, residential areas, companies and shops.
In January 2015, security firm G4S predicted that the security service market in the Midddle East would have surpassed $7 billion by the end of the year, saying that the Middle East's market has become more developed and dynamic in the field of security and surveillance around the globe.
In August 2015, Cairo governor Galal Mostafa al-Saeed issued a decision stipulating that all shops and industrial and touristic establishments must install CCTV cameras as a prerequisite to acquiring a license.
"The growing demand for the installation of surveillance cameras and modern security means has become a global trend, which Egypt was late to catch up with," says Emara.
The French security guide "Atlas En Toute Sécurité" showed that there is growth in the global security market in conjunction with the rising terrorist threat. The guide pointed out that the volume of investments in this market exceeded 500 million euros in 2014, a 5.8% increase from the year before.
The guide also showed that the expenses on security procedures in the Middle East surpassed for the first time those in Europe and Asia in 2014.
The interior ministry has been encouraging business owners and shops to install surveillance cameras in front of their premises, said Emara.
The private establishments that use surveillance cameras the most in Egypt are banks, malls, jewellery shops and car showrooms, he added.