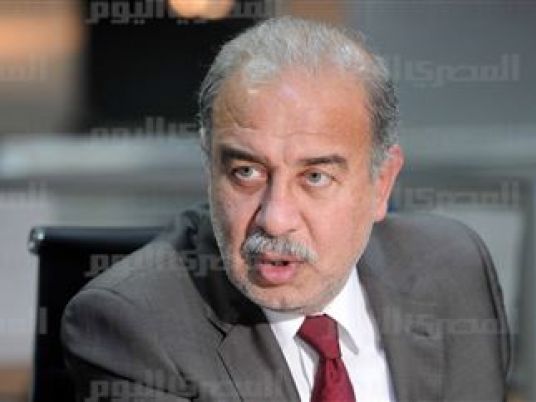 Egypt's Prime Minister Sherif Ismail is meeting candidates for Cabinet posts on Saturday and Sunday, in preparation for the reshuffle expected to be announced by the end of the month, informed sources told Al-Masry Al-Youm on Friday.
Ismail is holding this meeting outside the government headquarters to keep the secrecy of the candidates for the membership of the Cabinet, the sources added.
Health Minister Ahmed Emad Eddine is expected to be replaced, the sources said.
Several candidates have declined the offers, especially those who were chosen for economical ministries, the sources said.
Until now, no candidate has officially accepted the position of Tourism Minister. Three candidates have turned down the post of Deputy PM for economic affairs, the sources said, so that the reshuffle will be limited until a conclusive reshuffle in 6 months, the sources added.
Ismail said on Thursday he expects parliament to approve nominations for ministers in a cabinet reshuffle by the end of the month, state news agency MENA reported.
The previous cabinet reshuffle took place in March 2016, when President Abdel Fattah al-Sisi named 10 new ministers, including appointments for the finance and investment portfolios.
The prime minister's office on Tuesday issued a press release detailing the achievements of Ismail's cabinet after President Abdel Fattah al-Sisi told the heads of national newspapers in an interview to expect a cabinet reshuffle soon.
Edited translation from Al-Masry Al-Youm