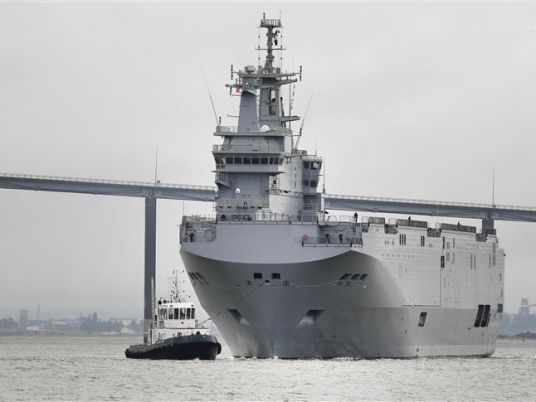 The Egyptian-Russian deal for the purchase of Ka-52K helicopters is in the final stage, state-owned Russian news agency TASS reported on Friday.
Russian Helicopters Group CEO Andrei Boginsky said on Friday that Egypt is expected to decide this month on the purchase of Russia's deck-based Kamov Ka-52K helicopters for Mistral-type amphibious assault ships, dubbed 'Alligator' helicopters.
"The tender procedure is at the final stage. I believe that we'll learn about the result of this tender during May. Of course, we understand that our hardware is better than its foreign rivals by performance characteristics," Boginsky said in reply to the relevant question.
Given that the tender yields a positive result for the Russian side with its shipborne Ka-52K helicopters, Russia's state arms seller Rosoboronexport will start negotiating the price of the deal in late May 2017, he said.
The Ka-52K is based on a range of shipborne rotocraft accepted by the Russian Navy for service. This range includes Ka-25, Ka-27, Ka-29 and Ka-31 helicopters.
The helicopter is designed to carry out patrol missions, provide fire support for amphibious assaults and deal with anti-amphibious assault defense at the forefront and in tactical depth.
Meanwhile, France had agreed to sell two Mistral helicopter carriers to Egypt for 950 million euros (around $1.06 billion) in September 2015. The purchase was concluded last year.
The Mistral can transport troops, aircraft, armored vehicles and tanks, enabling the deployment of sizeable fighting forces overseas. Egypt is seeking to enlarge its foreign-deployment capabilities in light of regional instability and threats from insurgent groups and proxy armies such as the so-called "Islamic State" (IS) militant organization.
Edited translation from Al-Masry Al-Youm