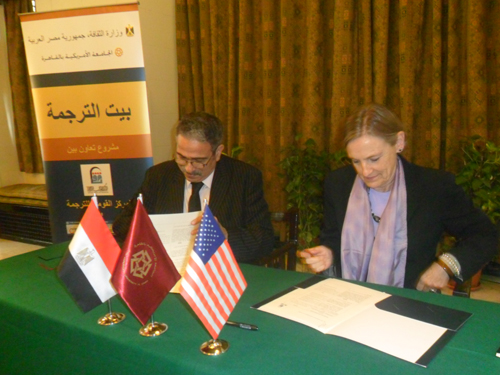 Egypt's reported record local wheat purchases of 5 million tonnes so far this season suggest chronic smuggling has been worsened by an inflated government purchasing price that is up to $200 a tonne above the market, traders and experts say.
Egypt, the world's largest wheat importer, annually fixes a local procurement price for Egyptian wheat that is above global prices in an attempt to encourage farmers to grow the crop.
But the high price has led over the years to a smuggling business, where foreign wheat is sold to the government, mostly Russian, falsely labelled as Egyptian.
Traders say as much as 1 million tonnes of the 5 million bought this season could be foreign wheat and 400,000 tonnes could also be Egyptian wheat stored from the 2014 season.
"It's simple economics, when there is a big price difference between Egyptian wheat and foreign wheat it will be too tempting for some traders not to sell their imported wheat as local to the government," a top Egyptian wheat expert who has worked closely with the government told Reuters.
Adding to the controversy, the supply ministry raised its target of total purchases on Thursday to 5.3 million tonnes from the previously announced 3.7 million tonnes.
Small-scale local traders usually approach farmers before the harvest season and strike a deal to buy their crop at a price lower than that announced by the government and then sell it when procurement starts, adding in some wheat they have already imported into the country to make a profit.
"They convince the farmers that they are taking on some of their transport costs and that the quality of their wheat is lower than what is demanded and take it for a cheaper price, and then they can easily mix it in their bags with foreign wheat," the expert said.
This year, a total of LE10 billion ($1.3 billion) has been allocated for local wheat purchases. The fixed price is LE420 ($55) per ardeb, which is equivalent to about 150 kg.
The difference in price per tonne between Egyptian wheat and imported wheat is between $168 and $200 a tonne.
"This volume at this time of year has never been so much but also the price difference hasn't been that much, between the value of what the government is paying for the domestic crop and the value of the global market," said one European trader.
The Egyptian supply ministry said the wide price gap acted as an incentive for Egyptian farmers to sell more of their crop to the government but traders disagree.
Egypt bought 3.7 million tonnes of local wheat in the 2014 season, 1.6 million tonnes lower than this year's expected target.
"There's definitely some Russian, Ukrainian and maybe some French (wheat)," another trader said.
The supply ministry refutes claims of smuggling and insists the wheat is being rigorously inspected.
"There are very stringent committees formed by the supply ministry, the agriculture ministry, the committee for supervision on imports and exports and other bodies to ensure that no wheat is mixed," Mahmoud Diab, spokesman for the supply ministry, said.
But with no clear specifications for the different grades of and quality of Egyptian wheat and lack of advanced inspection methods, it is easy for the problem to persist, the wheat expert said.
"Unless we follow advanced systems of inspection and clearly grade the wheat and give realistic prices this will remain a challenge," he said.