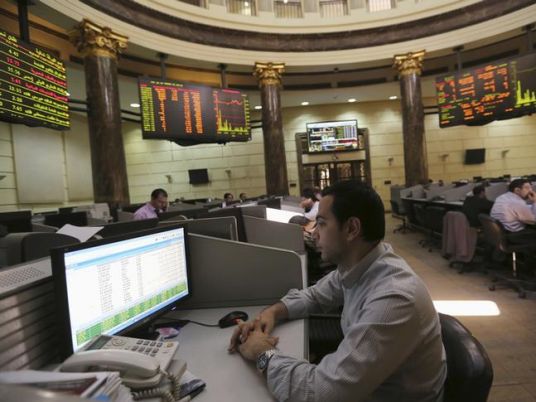 The Egyptian stock market's benchmark index EGX 30 moved down by around 0.08 percent in the first 15 minutes of trade on Wednesday to reach 5,999 points.
Both the index for small and medium enterprises EGX 70 and the broader EGX 100 slightly declined, the first by 0.27 percent, the second by 0.15 percent.
Gulf markets also declined in early trade in response to an 8 percent decline in oil prices.
Egypt's benchmark index EGX 30 fell by 2.76 percent on Tuesday following a decline in global stock markets and news of the National Bank of Egypt's withdrawal from the acquisition deal of investment bank CI Capital.
Egypt's stock exchange has been hit hard by the instability created by the dramatic fall of oil prices of the past year and a half, with the global market being flooded with supply.
EGX 30 has fallen by over 14.2 percent since the start of the year.