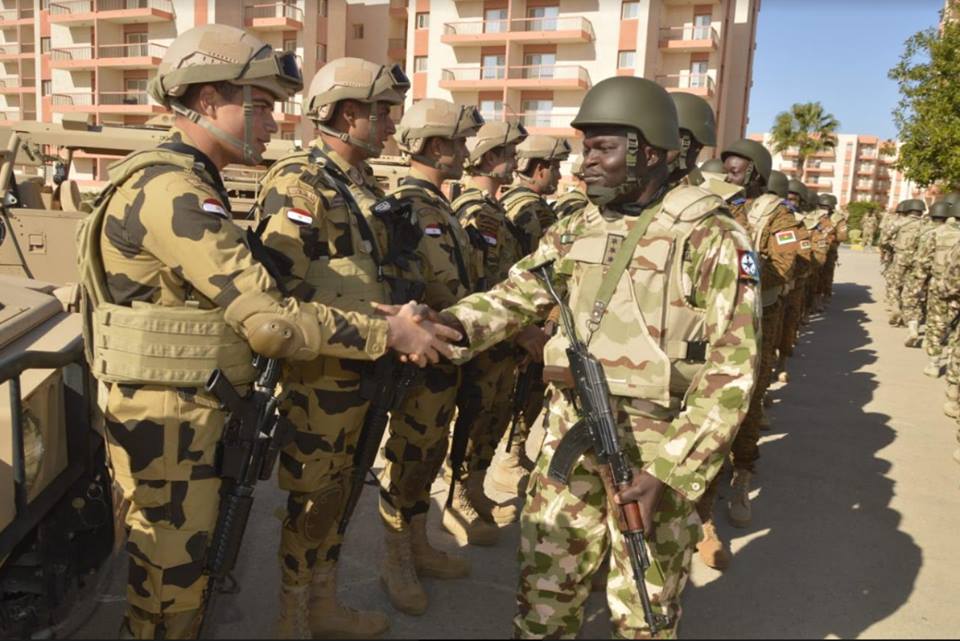 Egypt's Armed Forces spokesperson Tamer al-Refeai stated that a counter-terrorism training exercise started on Sunday at Mohammed Naguib military base and will last until December 14. The exercise brings together the military forces from countries of the Community of Sahel-Saharan States.
The exercise started with a line-up of the participating forces and a demonstration of the arms and equipment that the forces are using in the exercise.
Special Forces from Egypt, Sudan, Nigeria and Burkina Faso participated in the first group to train on the techniques of dealing with different terrorist threats, such as dealing with militant groups and releasing hostages.
The exercise aims to achieve harmony among the African Special Forces and train them to take quick responses during urgent tactical situations in the field.
The participating countries are divided into several groups, which are then implementing the exercise in different stages, aiming to support the security and stability of the African continent.
Edited translation from AL-Masry Al-Youm