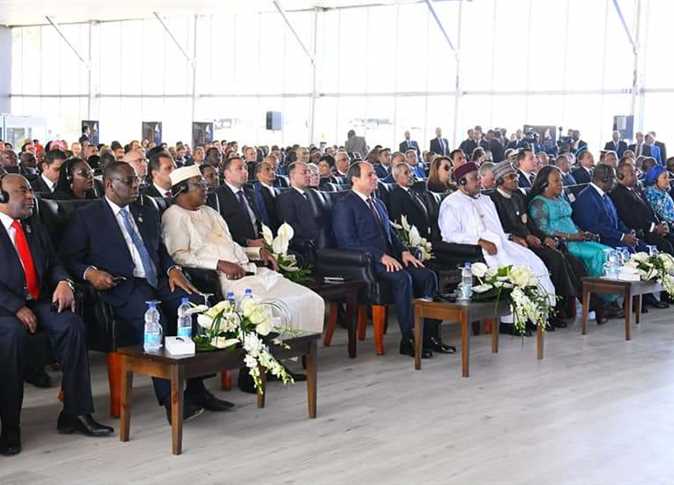 Egypt is set to propose a comprehensive political solution to the Libyan crisis in the coming months, aiming to eliminate terrorist hideouts used for transferring militants, ammunition and arms to  neighboring countries in the region, according to a statement by Egyptian President Abdel Fattah al-Sisi on Wednesday.
During the opening session of the Aswan Forum for Sustainable Peace and Development held between December 11-12, Sisi said that participants in the forum are set to discuss a comprehensive political solution to the crisis.
Egypt will be ready to provide African countries, notably the Community of Sahel-Saharan States, with expertise and military equipment, ammunition and arms, Sisi added, explaining that terrorist groups have continued their activities in part because they have received huge military and financial support.
Africa needs a comprehensive approach, based on the principles of sustainable development, for tackling a range of issues facing the continent, Sisi asserted, arguing as well that African nations should work to develop infrastructure such as roads, railways, and electricity networks to increase trade exchange and economic growth rates.
The Aswan Forum brings together heads of states and governments, regional and international organizations, financial institutions and civil society organizations, as well as visionaries, scholars, and prominent experts for discussions on the challenges, such as climate change and security issues, facing Africa.
Edited translation from Al-Masry Al-Youm