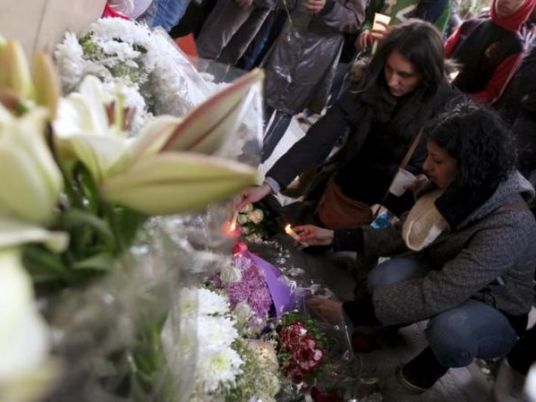 Egypt's prosecution said on Sunday it would allow Italy to send experts to try to retrieve video footage related to last January's kidnapping and murder of Italian student Giulio Regeni.
"The Egyptian public prosecutor approved the Italian side's request to send Italian experts," to try to retrieve footage from CCTV cameras to help the probe into Regeni's death, a prosecution statement said.
The cameras are in a metro station Regeni is believed to have entered before being abducted.
Cairo also approved a request to send experts from "the only German company specialised in retrieving data from the camera recording device" at that metro station, the statement said.
Egypt said the software needed to recover the deleted footage was expensive, and had asked Italy to help.
Regeni, a 28-year-old Cambridge University PhD student, disappeared last January 25 in central Cairo as police came out in force in anticipation of protests.
His body, bearing signs of torture, was later found by the side of a road.
The prosecution service said in December it had questioned police officers who investigated Regeni days before his abduction.
There was no suggestion in the joint Egyptian-Italian statement that the officers were under suspicion.
December's statement said prosecutors have also questioned officers who killed members of a criminal gang in March and claimed to have found Regeni's belongings, including his passport, in the home of the gang leader's wife.
That account was met with suspicion in Italy, where politicians and the media have suggested that Egyptian police were behind the student's death.
The slow pace of the investigation prompted Italy to withdraw its ambassador from Cairo.
Regeni had been researching street vendor trade unions, a sensitive political issue in Egypt, where successive governments have feared strikes and unrest.
Egypt has forcefully denied that its police were involved in his abduction.
Police officials at first suggested Regeni might have died in a road accident. They have issued scant information about their investigation.
An Italian autopsy showed that Regeni's body was covered with cuts and his bones were broken, indicating he had been hit with "fists, batons and hammers".
A letter "X" was carved on his forehead and hand, according to the report cited by Italian media.