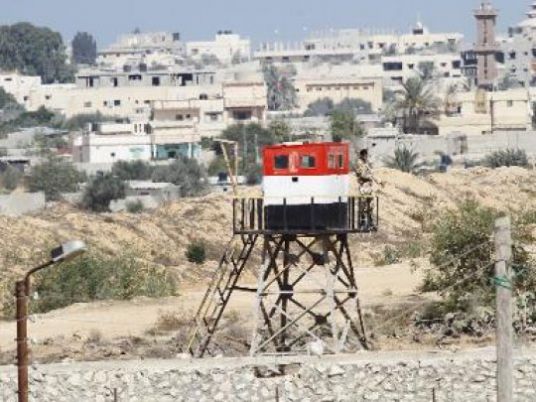 An Egyptian criminal court sentenced on Sunday an Egyptian national and two Israelis to life in prison and a LE10,000 fine each, for espionage charges, reported the state-agency MENA.
The two Israelis were sentenced in absentia; they remain at large.
The defendants are accused of spying for Israel and consequently harming Egypt, reported MENA.
The Egyptian defendant is accused of working for the Israeli Mossad and providing them with information about the areas of deployment of Egypt's armed forces, locations of security headquarters and checkpoints and "jihadist elements" in the Sinai peninsula, MENA reported.
The two Israeli defendants are meanwhile accused of coordinating with the Egyptian defendant, linking him to the Mossad, and paying him.
The Giza Criminal Court sentenced four defendants accused of spying for Israel to prison in late March, including two Israeli officers at the Mossad who were sentenced in absentia.