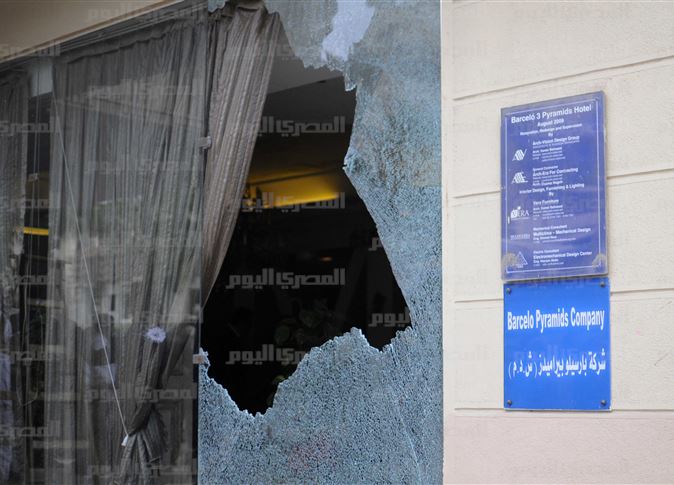 The Giza Criminal Court on Saturday sentenced six out of 26 defendants to the death penalty over a 2016 terrorist attack on a hotel in Giza.
The court also sentenced eight defendants to 25 years in prison, while 12 others received 10 years in prison each.
The defendants, three of which were tried in absentia, are charged with attacking the Three Pyramids Hotel in Haram street in Giza in 2016, which was receiving a bus transporting around 40 Arab Israeli tourists.
The attack left no casualties.
The Interior Ministry said that the gunmen fired birdshot and fireworks at security personnel guarding the scene, and at a tourist bus present in front of the hotel at the time of the attack.
The Islamic State-affiliated "Sinai Province" claimed responsibility for the attack, while also claiming the attack resulted in deaths and injuries among the security personnel.
The Public Prosecutor's Office accused the defendants of leading a group established against the law, arming themselves with firearms, vandalism, attacking the Three Pyramids Hotel, and using force against the police.
The presiding judge Mohamed Nagy Shehata said that the defendants were sentenced after reviewing the opinion of the Grand Mufti, the articles of the law, and hearing the prosecution and defense.
He added that the defendants terrorized the people, sought to spread terror and targeted visitors to the country, harming Egypt's safe image and thereby damaging tourism and the economy.
"The court ruled penalties commensurate with the age of some of the defendants, and the role of each of them in the attack, to punish each accused by the crime," Shehata said.
Edited translation from Al-Masry Al-Youm