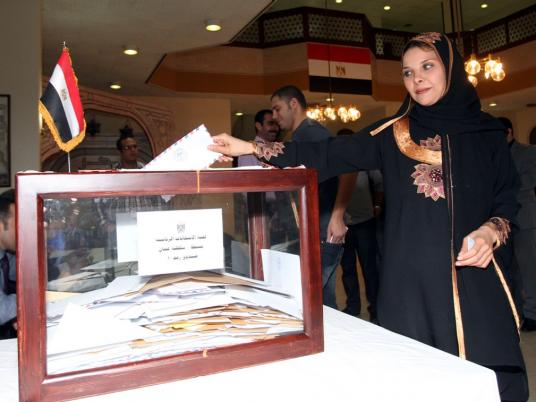 Egypt's National Elections Authority announced on Tuesday a cap of LE20 million on campaign financing for every candidate set to run in the upcoming presidential elections scheduled for late March.
The authority also set a ceiling for financing a candidate's campaign during the run-off period at LE5 million.
According to the guidelines, candidates are required to self-fund the campaign and can accept to receive a maximum of 2 percent in donations of the total funding. The authority said that it forbids any financing from foreign countries, individuals and organizations.
Following the campaigning period, candidates will be asked to present to the National Elections Authority a track record of all the funding contributions, along with its sources.
Moreover, presidential candidates will be asked to deposit all the money raised for the campaign into a bank account. The account should be the only source of expenditure and the authority should be aware of all the account's transactions, the authority said.
Candidates are asked to officially register their candidacy between January 20 and 29, according to the election timeline.
The campaigning period will kickstart on February 24 and end on March 23, state news Al-Ahram reported.
In the case that no participant wins a majority vote during the first round of the elections which are set for March 26-28,  a runoff will be held on April 24-26.
Prominent rights lawyer Khaled Ali, former army chief-of-staff Sami Anan, and lawyer and Zamalek Sporting Club chairman Mortada Mansour have announced their intention to run for presidency in the past weeks.  Egypt's President Abdel Fattah al Sisi has not officially announced his intention to run for a second term, even though he is widely expected to run.