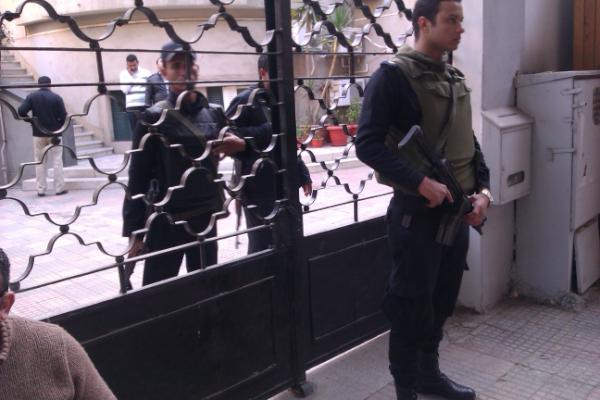 Egypt looked set to further stoke a row with the US as it announced on Saturday that it would go ahead with a trial of foreign democracy activists, including 19 Americans, on February 26.
A court set the date for the start of the trial of 43 suspects — who also include Serbs, Norwegians, Germans, Egyptians, Palestinians and Jordanians — in a crackdown on NGOs accused of receiving illegal foreign aid, state media announced.
The defendants are charged with "establishing unlicensed chapters of international organizations and accepting foreign funding to finance these groups in a manner that breached the Egyptian state's sovereignty," the official MENA news agency reported.
Officials had previously said 44 suspects would face trial.
Several of the American suspects have sought refuge in their embassy in Cairo as Washington hinted that the crackdown could harm its longstanding ties with the Egyptian government.
One main suspect, Sam LaHood, is the son of US Transportation Secretary Ray LaHood. He heads the Egyptian chapter of the International Republican Institute, one of the targeted American groups alongside the National Democratic Institute and Freedom House.
Prosecutors backed by police raided the groups' offices in December, confiscating their equipment and sealing their doors with wax.
Activists say the raids, which coincided with growing dissent against Egypt's military rulers, was part of a campaign to stamp out opposition to the generals who took charge after an uprising overthrew President Hosni Mubarak a year ago.