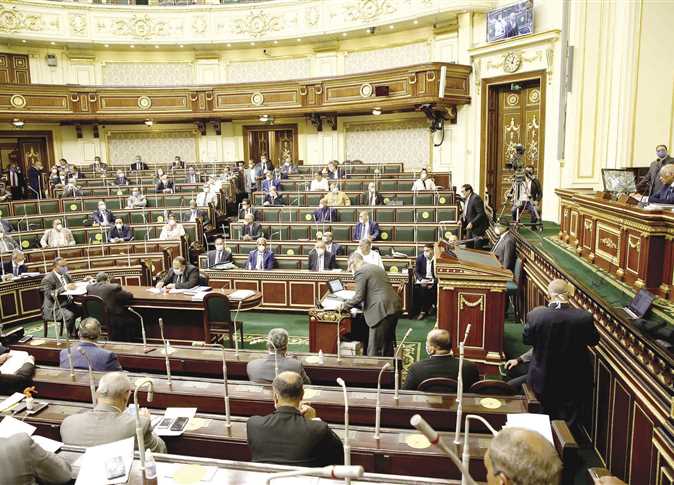 Egypt's International Cooperation Minister Rania al-Mashat on Tuesday announced that it has now signed three financing agreements with the European Investment Bank in the fields of sanitation and transportation, with a total value of 122.7 million euros.
Mashat said in a press statement Tuesday that the agreements were approved by Egypt's House of Representatives in its plenary session on Monday.
The first agreement, worth 120 million euros, is to expand and develop the western sewage treatment plant in Alexandria. The second is a supplementary study agreement to modernize the Tanta–Mansoura–Damietta railway with a grant worth 1.5 million euros. The third is a cooperation agreement for preparing a feasibility study for the rehabilitation of the second line of the Cairo metro, with a grant of 1.2 million euros.
Mashat explained that the first agreement, signed on December 31, 2019 aims to increase the capacity of the treatment plant, to contribute to the purification of Lake Mariout and the Mediterranean Sea, to provide an additional source of water, and to improve the situation of fisheries, agriculture and tourism in the area.
The agreement also contributes to achieving three goals of sustainable development: clean water and sanitation, underwater life, and life on land, she said.
Mashat added that the second agreement, signed on February 5, 2020, focuses on implementing the project analysis and complying with international best practices. It also forms part of the development of freight and passenger transport services, she said.
The third agreement, signed on January 29, 2020, will contribute to improving the performance of the public transportation system in Cairo, as well as raising train capacity and extending the second line's life expectancy by an additional 25 years, Mashat added.

The second and third agreements contribute to achieving sustainability goals related to decent work and economic growth; industry, innovation and infrastructure; and cities and sustainable societies.
Mashat praised the strategic partnership between the Egyptian government and the European Investment Bank, which began in 1979 and led to the implementation of various projects in various sectors to support social and economic development and create job opportunities in the country. She added that the cooperation portfolio between the two sides amounts to 2.3 billion euros.
Edited translation from Al-Masry Al-Youm