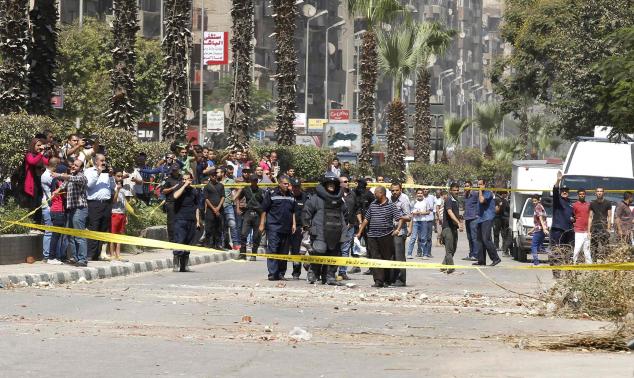 Egyptian security forces intensified their measures in Cairo's main squares on Friday morning in anticipation of protests the National Coalition for Supporting Legitimacy has called for.
The Islamist coalition which backs former President Mohamed Mursi has called for demonstrations to commemorate first anniversary of police dispersal of Rabaa and Nahda sit-ins.
Army forces and vehicles were deployed along the entrances leading to Tahrir Square in downtown Cairo, reported state-run MENA agency.
Formations of central security forces and an armoured vehicle were also stationed near Simon Bolivar Square in the vicinity of the U.S. Embassy in Cairo.
In Rabaa al-Adaweya Square, central security forces and two armoured vehicles were deployed on streets which lead to the square.
In Giza, Nahda Square saw tight security measures as well with military vehicles deployed around the square.