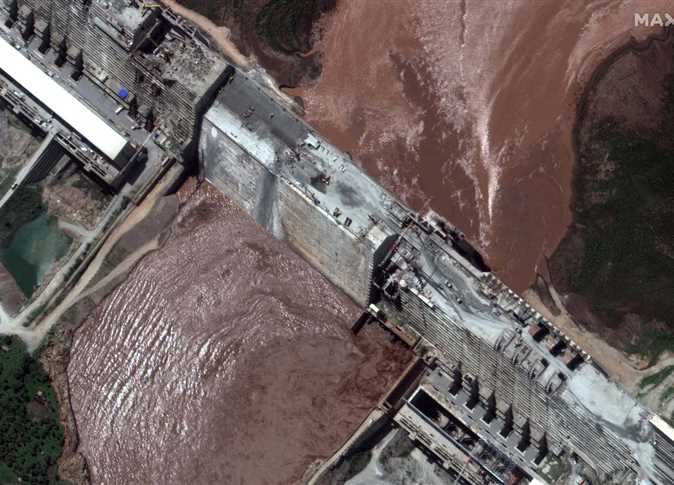 Egypt and Sudan in a Friday joint statement called on Ethiopia to respond to the UN's offer to participate in ongoing negotiations regarding the Grand Ethiopian Renaissance Dam (GERD).
The statement was issued following a meeting of the prime ministers of Egypt and Sudan in Cairo.
"The two countries welcomed the announcement by the UN Secretary-General to support the Quartet mediation initiative, and they look forward to Ethiopia's approval of this formula to get the negotiations out of the current impasse," the statement said
United Nations Secretary-General Antonio Guterres said last week that the UN is available to support and participate in the African Union-led negotiation process on GERD. The UN chief expressed his hope that the process will count on the full engagement of the parties in a serious negotiation.
Egypt affirmed its support for Sudan's proposal on developing the negotiation mechanism sponsored by the African Union by forming an international quartet led by the Democratic Republic of the Congo – in its capacity as the current president of the African Union – to include the United Nations, the European Union and the United States to mediate the negotiations.
The statement stressed the importance of reaching a binding legal agreement on filling and operating GERD in a manner that would achieve the interests of the three countries and limit the damages of this project to the two downstream countries.
The two countries expressed their firm political will and serious desire to achieve this goal at the earliest possible opportunity. They also called on Ethiopia to show goodwill and engage in an effective negotiation process to reach this agreement.
Egypt, Sudan, and Ethiopia have held several rounds of negotiations around the dam over the past years, but have ultimately failed to reach an agreement.
The construction of the dam, which began in 2011, is considered to be one of Egypt's most serious water issues.
Egypt, which relies considerably on freshwater from the Nile, has voiced fears that the GERD would negatively impact the country's water supply, and has insisted that measures be put in place to protect downstream countries in case of drought during the dam's filling process.
Ethiopia, on the other hand, has stressed the importance of the project to bolster its economy, where more than half of the population currently lives without access to electricity.