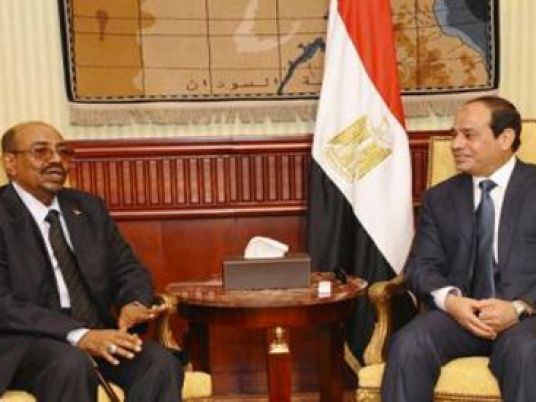 Cairo will host political consultations between Egypt and Sudan headed by Foreign Minister Sameh Shoukry and his Sudanese counterpart Ibrahim Ghandour on Saturday June 3, Ahmed Abu Zeid, the official spokesman for the Foreign Ministry, told Al-Masry Al-Youm.
Informed sources said the meeting would be important and would resolve the thorny issues between Cairo and Khartoum.
Informed diplomatic sources said the Egyptian-Sudanese political consultations will focus on bilateral relations between the two countries and the means of ending some economic problems, in addition to regional and international situations of common concern.
The sources added that the consultations will discuss the results of the Egyptian-Sudanese consular committee's meetings, which were hosted by Cairo about a month ago, during which it was agreed to apply the principle of reciprocity with regard to entry visas and residency.
The political consultations will also discuss the implementation of the agreements and memoranda of understanding signed by the two sides during the meetings of the Egyptian-Sudanese High Joint Committee held in October 2016 under the chairmanship of President Abdel Fattah al-Sisi and President Omar al-Bashir.
The sources pointed out that the officials will focus on regional issues, especially the situations in Libya and Yemen in addition to the situation in Africa in general.
Minister of Supply and Internal Trade Ali al-Meselhi said the Sudanese government's decision to ban imports of Egyptian agricultural and animal products will not affect the Sudanese meat supply agreement, in accordance to which Egypt plans to import 800,000 head of cattle from Sudan within three years.
Edited translation from Al-Masry Al-Youm