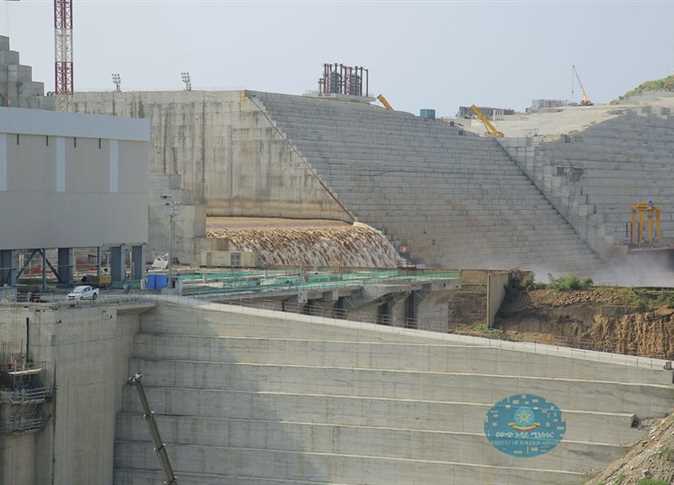 Egypt and Sudan have expressed reservations regarding new Ethiopian proposals presented by Addis Ababa during the latest Sudan-mediated rounds of the ongoing Grand Ethiopian Renaissance Dam (GERD) negotiations.
Egypt's Ministry of Irrigation and Water Resources said Friday that the Ethiopian proposals represent "a complete retreat" from the principles previously agreed upon by the three countries in the negotiations that took place in Washington, under the sponsorship of the US and the World Bank.
These new Ethiopian proposals are even wasting technical understandings that have been reached in previous negotiations, the statement added.
"Egypt confirmed its adherence to the Washington negotiation agreement because it is fair and balanced, enabling Ethiopia to achieve development while preserving the rights of the downstream countries," Egypt stressed.
According to the ministry, Ethiopia's position obstructs the possibility of reaching an agreement and may worsen the regional situation.
It stressed that Ethiopia must refrain from taking any unilateral actions, as it contravenes its legal obligations — especially regarding the Declaration of Principles agreement, signed in 2015.
The Sudanese News Agency reported a Sudanese negotiator saying that during the negotiations Khartoum stressed the necessity of reaching an acceptable agreement for the three countries before Ethiopia starts the first dam filling in early July.
This follows an announcement from Ethiopia which said it agreed with Egypt and Sudan regarding the approval of observer competencies in the GERD negotiations.
An Ethiopian Ministry of Water and Irrigation statement said that the third day of negotiations saw the adoption of references for observers in the GERD negotiations, the comparison of exchanged documents, and shifting the focus in upcoming negotiations to tackle the outstanding differences between the involved parties.
Irrigation ministers from the three countries started the Sudan-mediated talks on June 9 via video conference in the presence of international observers, including the US, the European Union, South Africa, and the president of the African Union.
Egypt has said that the reference for the talks is the February 21, 2020 document prepared by the United States and the World Bank, based on the three countries' discussions within the past several months.
Edited translation from Al-Masry Al-Youm