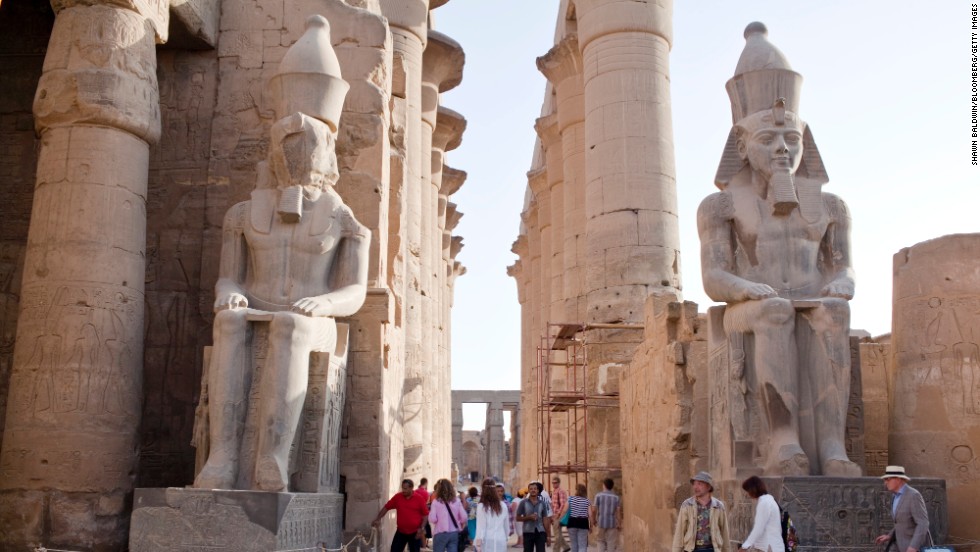 Egypt topped the list made by Original Travel agency of the hottest 15 destinations for billionaires in 2019, according to America's prestigious business magazine Business Insider.
Investing in travel is becoming a widespread trend among elites across the world, symbolizing their prosperous status. In a prior report, Business Insider signified travel as one of the five key investments on which the rich spend their wealth.
Multimillion-dollar trips are becoming tranquil escapes for the ultra-rich, facilitating successful attempts to recharge and spend quality time with family and loved ones. Business Insider said that these trips vary in form including adventurous experiences, lavish retreats, and educational expeditions, among others.
Collaborating with the luxury travel agency Original Travel, Business Insider decided to identify 15 getaways billionaires are heading to in 2019. They presented this list after utilizing quantitative as well as qualitative data to find out the number of bookings and the quality of experience, relying on feedback, expertise and client inquiries.
The research showed that billionaires currently prefer to add an adventurous aspect to their trips. There are, however, still a few classic countries that returned to the list, such as France and Britain.
On the other hand, there are far-flung countries such as Rwanda and Myanmar that joined the list for the first time.
Amelia Stewart, brand ambassador for Original Travel agency, told Business Insider that bookings for Egypt–which took first place on the list–tripled compared to the numbers from last year.
Business Insider dedicated a report to Egypt, spotting a light on its iconic landmarks–especially the Pharaonic sites filled with rich history.
Besides all the sightseeing monumental places that Egypt offers for wealthy tourists, there are plentiful luxurious offerings such as Egypt's fancy dining restaurants and ornamental Red Sea beach resorts.
Here we list some of Egypt's most striking sites that appeal to Billionaires.
Alexandria: Stewart indicated that the great city located on the Mediterranean and founded by Alexander exceptionally houses both contemporary and historic sites, including the Bibliotheca Alexandrina, the Alexandria National Museum, the Montazah Palace Gardens, and the Stanley Bridge.
Stewart added that Egypt bookings are mainly dominated by bookings for the Steam Ship Sudan that cruises along Luxor's and Aswan's archeological temples and burial sites.
"From the little Tentmakers' Souq (Cairo's only remaining covered market for beautiful handcrafted embroidery work) to the smart galleries and boutiques in Zamalek, Cairo is bursting with historic monuments, museums, and buildings," Stewart told Business Insider.
Stewart mentioned resorts and dining places that offer restful holidays such as Mena House, Kempinski Hotel, Le Pasha Boat, and Zitouni, where visitors delve into traditional cuisine and more.
He highly expects monumental flow to Egypt in light of the 2020 Grand Museum opening. After several years of monument examinations, restoration and transportation, the GEM is expected to house around 100,000 artifacts from various periods of Egypt's rich, extensive history. Anani said that approximately 20,000 artifacts will be exclusively displayed for the first time. The museum aims to impress with King Tutankhamun displays that have never been shown before since his tomb's unearthing in 1922.
For lovers of the aqua life, Stewart recommended Hurghada and Sharma El-Sheikh, where they can enjoy wrecks and reefs.
The 15 countries included in this year's list are: Egypt, Japan, Iceland, Colombia, Rwanda, Myanmar, The Seychelles, Turkey, Chile, India, great Britain, France, Oman and Montenegro.