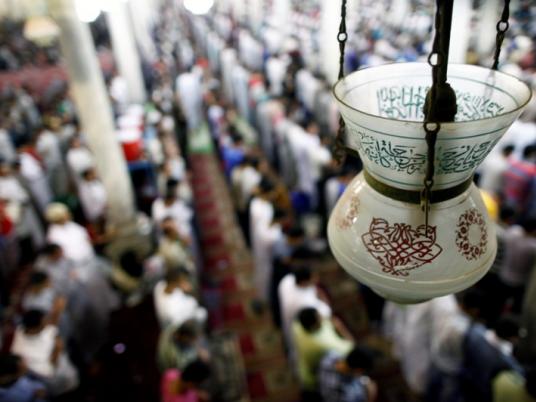 The Supreme Committee for the Management of the Epidemiology and Health Pandemic Crisis in Egypt during its Sunday meeting agreed to ease a number of previously approved restrictions for confronting coronavirus.
The committee's decisions included allowing the opening of event halls attached to mosques, as well as performing the lesson of al-Asr, and the Taraweeh prayers, in major mosques during the month of Ramadan.
The Egyptian Cabinet's spokesperson Nader Saad said that it is the advance planning for crises that enables us to be proactive and always take proactive measures, whether with regard to restrictive or mitigating measures regarding coronavirus pandemic.
Saad added that meetings of the COVID-19 pandemic crisis committee decided to allow weddings to be held in separate closed places, starting from April, which were banned to over the past two years.
The Cabinet spokesperson added that closed halls in mosques will be opened as of April 1, for funerals or celebrations, in addition to working with summer opening hours for shops.
He explained that it will also allow free Ramadan Iftar banquets to be held reversing the decision to close them, whether they are held in mosques or empty places, starting from the beginning of Ramadan.