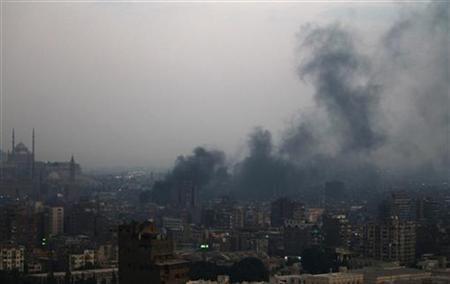 Egypt's Minister of Environment Yasmine Fouad has announced that January 27 will now mark Egypt's National Environment Day, which will celebrate considerable efforts devoted by the government and civil society actors to address climate change and other environmental issues like pollution and waste management.
There are two reasons behind the selection of January 27. First, the date marks the anniversary of the first environmental law issued in Egypt in 1994. Fouad further highlighted in an official statement that January is the month of afforestation, or the process of planting new trees, a step that comes under the recently launched initiative "Live Green."
Under the slogan "Live Green: The Way to Sustainability," the initiative was launched in collaboration with Egypt's Ministry of Agriculture and is set to plant much-needed trees in diverse areas around the country, including public schools and city squares.
Underscoring the importance of raising awareness among young people regarding their role in protecting the environment, Fouad said that the initiative's vision is based on diminishing 50 percent of the solid particle pollution rate by the year 2030.
"Afforestation is the fastest and cheapest way to confront air pollution and climate change impacts and conserve natural resources," Fouad explained in a previous statement.
In July 2019, Egypt revealed its intentions to entirely transform the popular Red Sea resort town of Sharm el-sheikh into a green city in collaboration with the United Nations Development Program (UNDP).
It was previously announced in 2018 that the project set to transform Sharm el-Sheikh into an eco-friendly city will focus on waste recycling and water reuse.
Highlighting the country's efforts in combating various sources of pollution, Egypt's President Abdel Fattah al-Sisi has ordered officials to design a new solid waste management system for overpopulated areas, according to an earlier statement from presidential spokesperson Basssam Rady in May 2019.
In December, Fouad said that Egypt is among the countries most impacted by climate change while taking part in the UN Climate Change Conference COP25 held December 2-13 in Madrid.
The potential impacts of climate change in Egypt — brought on by considerable loss of agricultural land and rising temperatures — are hard to ignore. They include reduced crop yields, food insecurity, and water stress, with rising sea levels also threatening coastal populations in the country.
Cairo, a city of upwards of 20 million people, was ranked as the second most polluted city in the world by the World Health Organization in 2018. A more recent report from Eco Experts lists Cairo as the most polluted city in the world – above New Delhi and Beijing. On average, residents of Cairo breathe in air suffused with 11.7 times the World Health Organization's recommended safe level of PM2.5, or particulate matter that is 2.5 micrometers in diameter or less, considered to be the most dangerous type of pollutant, according to a report from Bloomberg.
Image: Smoke rises from burning garbage in downtown Cairo on October 20, 2011 (REUTERS)