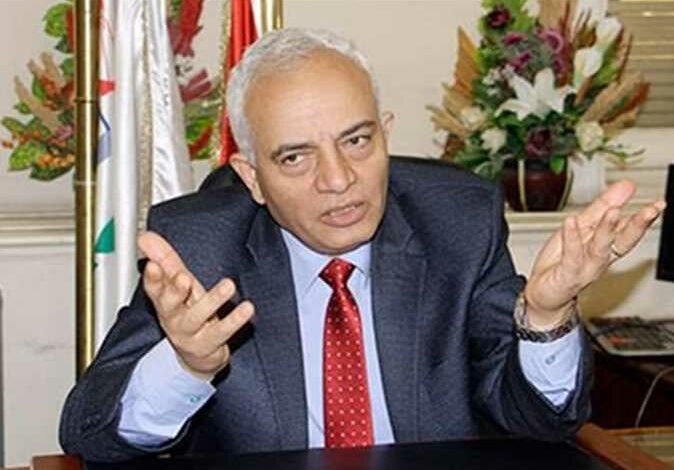 Egyptian Minister of Education and Technical Education Reda Hegazy assured that the process of reforming, developing education and implementing the Egyptian state's 2030 strategy building on "previous achievements" will continue during his tenure.
Hegazy was sworn-in on Sunday to succeed former education minister Tarek Shawky who introduced the new educational system.
Work will continue as planned on the new education system and for implementing the state's plans for further human development, he said.
The ministry will work to implement the instructions of President Abdel Fattah al-Sisi, and provide better education for all Egyptians.
He pointed out that the curricula for educational classes will continue to be developed in the new system, in cooperation with the teachers of education at the National Center for Curricula.
Following in the ashes of a controversial educational system
Shawky introduced the new educational system in September 2019 as part of Egypt's educational development strategy which will cost approximately two billion US dollars over a period of 14 years.
The new system applied first to kindergartens and first grade and included new curricula, assessment methods and exams, and that the rest of the existing grades will be developed in parallel.
However the new system caused backlash against Shawky, with conflict between him and parents on social media – which has been speculated for the reasoning behind his replacement.
Shawky has defended the new system, adding that parents will get used to it. Hegazy served as deputy Education Minister under Shawky.