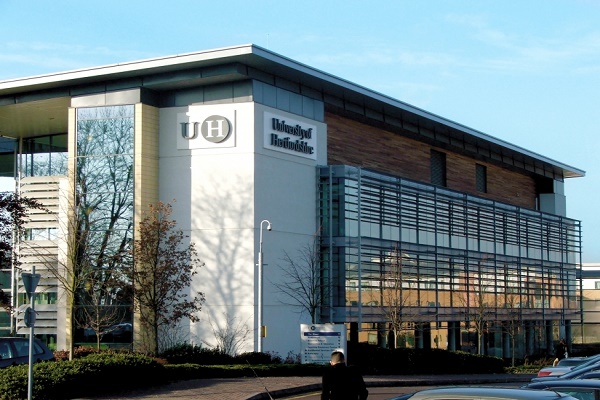 Egyptian President Abdel Fattah al-Sisi has set a university institution named Global in the New Administrative Capital, which will host a branch for the University of Hertfordshire in Egypt.
The decision was published in the Official Gazette on Tuesday.
This branch aims to contribute to developing Egypt's higher education and scientific research system, and provide global education opportunities inside the country while preserving the national identity of the students.
According to the decision, the University of Hertfordshire will take over everything related to academic aspects, as well as the system for studies, exams and the granting of degrees.
Global's role shall be limited to providing administrative services and providing equipment.
Study programs in the branch include pharmacy, business administration, computer science, artificial intelligence, engineering, media, and innovative arts.
The University of Hertfordshire's history spans half a century of innovative higher education in Hertfordshire.
According to the Complete University Guide, its vision is to be internationally renowned as the UK's leading business-facing university: all courses are underpinned by industry insight and 80 percent are accredited by professional bodies.
Students graduate with the skills and attributes required for successful professional lives.
Egypt's Minister of Higher Education and Scientific Research Khaled Abdel Ghaffar said in February that the government will construct eight international universities in the New Administrative Capital by 2020.
The ministry's strategic 2030 vision concentrates on improving the quality of higher education and providing researchers with the appropriate knowledge, educational skills and tools to become the leaders of the future.
The ministry has taken measures, such as issuing a law organizing the establishment of branches for foreign universities in Egypt, to provide higher quality education for Egyptian and foreign students.