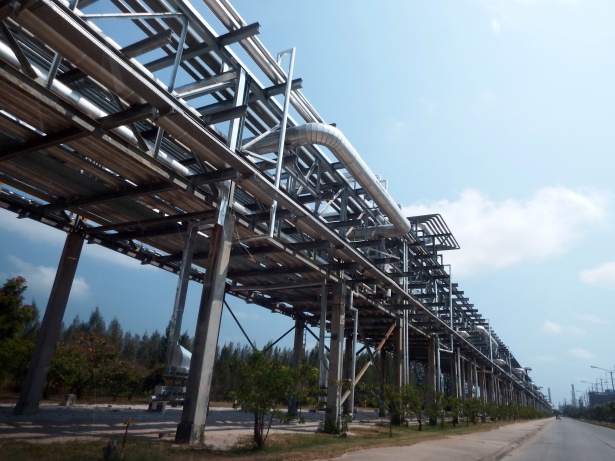 The Egyptian Minister of Petroleum and Mineral Resources, Tarek al-Molla said that President Abdel Fattah al-Sisi has ordered to deliver gas to Lebanon as soon as possible.
"There is an eagerness on all sides to make this mission a success and to export gas before the winter season enters," Mulla explained.
The announcement came on Saturday during a telephone interview with "Kalema Akhera's (Last word)" host Lamis al-Hadidi.
"We need to review the validity of the gas pipeline, as it has been suspended for a long time, so that gas pumping can start," he said.
Mulla noted gas pumping into Jordanian territory resumed in 2018, with no problems.
The Lebanese pipeline will be inspected in Lebanon, and committees will be sent to examine its lines and stations.
He explained that it was agreed that these steps would be completed within three weeks, in parallel with the review of contracts, because they may need an extension or amendment due to different situations.
"After three weeks, the readiness of the pipeline and the contracts will be determined, which will take place as soon as possible, because Lebanon needs gas to operate the Tripoli power station, and after the inspection and repair of the lines, gas may be pumped only days later."
With regard to exempting this pipeline from sanctions due to restrictions on exports through Syria, Mulla said:
"This is part of the procedures that are taking place during the next three weeks. We have obtained preliminary approvals from the United States regarding exempting this pipeline from sanctions, and all parties seek to make the procedures complete and be done formally and written".
"We are currently pumping from 35 to 70 million cubic feet per day to Jordan, and what is required to Lebanon is 60 million cubic feet per day according to meeting on this matter, and we are always ready for any additional demand."