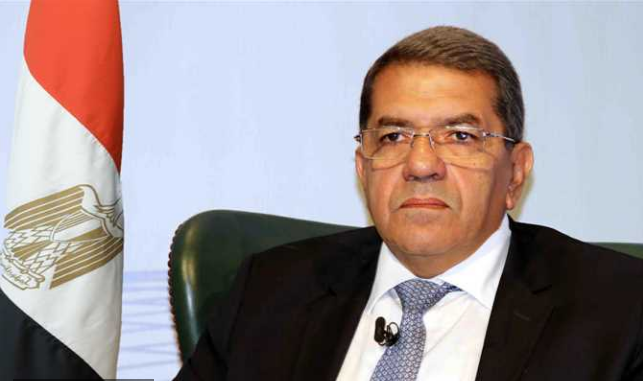 Egypt's Finance Minister Amr al-Garhy said on Wednesday that the review of the International Monetary Fund's (IMF) third installment to Egypt's economic reform program will commence at the beginning of May.
He said that the review is held periodically to track the evolution of figures, agreements, and topics concluded with the IMF, pointing out that Egypt will receive a $2 billion loan after the review.
Egypt began implementing an IMF reform program in November 2016. The international lender made a deal to provide Egypt with a $12 billion loan in exchange for wide-ranging structural economic reforms.
The reforms include a range of measures including the devaluing of the pound currency, loosening capital controls, ending energy subsidies, reforming public enterprises and overhauling monetary policy – all in a bid to restore economic stability and long-term growth.
On the current spring meetings of the IMF and the World Bank in Washington, Garhy said that the Egyptian delegation is currently conducting bilateral interviews with the banks. There was an important interview regarding the classification of Egypt in terms of fiscal transparency of the budget.
Garhy said that projections from the IMF indicates that the growth rate of the Egyptian economy will reach 5.2 percent in the current fiscal year, with expectations of another increase the following fiscal year, projected to be at 5.8 percent, which are the targeted rates by the government.
He pointed out that monthly inflation rates have been on a promising path since in December 2017, especially following the sharp rise in inflation which peaked in July 2017 at 35 percent.
Garhy pointed to the reduction of the unemployment rate from 13.5 percent to 11.3 percent over the past three years, pointing out that the goal is to reduce the unemployment rate to 9.7 percent by the end of the 2018/19 fiscal year, which can be achieved by working to reach a growth rate to 5.8 percent.
Edited translation from Al-Masry Al-Youm