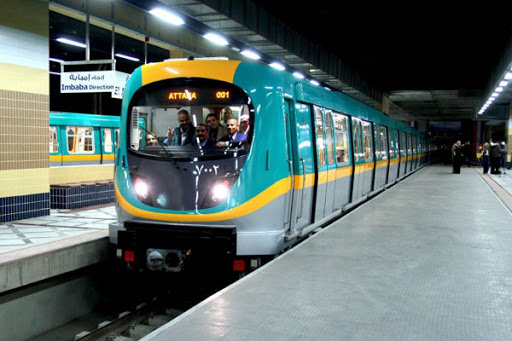 The Cairo Metro Company approved new regulations that include a set of fines and penalties for those who commit violations during their journey in the subway. The maximum value of the metro fines amounted to LE 4,000 and imprisonment.
The list of punishable acts at the subway includes men taking coaches for women, throwing waste, smoking in the subway.
Violators must pay a fine of LE30 for each of these violations.
The regulations also include increasing the value of metro fines for violations such as, riding without tickets, using used tickets, bypassing the ticket machine, and not putting on a face-mask, especially in light of the global pandemic crisis – the fine for these violations is LE50 each.
Severe penalties include crossing the the metro track, and selling inside trains or stations without obtaining permits, with a penalty of a LE100 fine and a risk of imprisonment.
It also imposes a severe penalty of up to imprisonment and a fine of LE400, or imprisonment when tampering with the emergency frame and causing any damage.
Violators who refuse to pay the first fine must pay LE 4,000 and will be imprisoned.
Transport Minister Kamel al-Wazir explained in previous statements that the state has paid the price of modern trains so far, noting that the salaries of railway workers are LE 360 million.
He explained that there is a specific timing for spare parts that must be changed in a timely manner, pointing out that there is a deterrent punishment for those who assault railway facilities.
Wazir stressed the need for citizens to adhere to the instructions to avoid paying metro fines.
Edited translation from Al-Masry Al-Youm