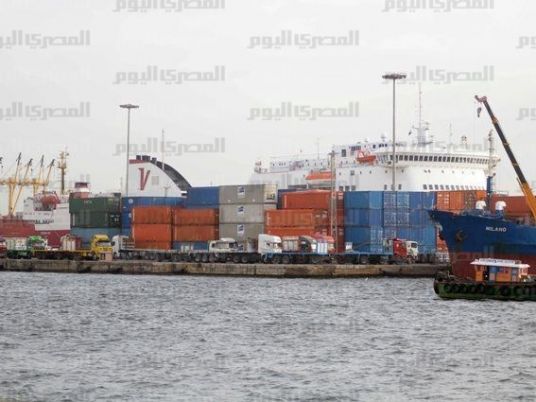 The Egypt-Ukraine Business Council (the Egyptian side) is exploring reciprocal trade prospects and means of increasing exports to Ukraine in various fields.
The council is considering the application of a barter system in local currency swaps of Egyptian pounds against Hryvnias (the Ukraine currency), said Gamal Al-Egaizy, the chairman of the Egyptian side in the council, on Tuesday.
In a recent business council meeting, Al-Egaizy said that the Hryvnia has also recently weakened against the US dollar, which is now equals 26 Hryvnia.
He added that the tourism sector is one of the most important bilateral cooperation fields, especially that Ukraine is the sole country in Europe that didn't place a travel ban to Egypt.
Al-Egaizy said that the number of Ukrainian visitors to Egypt annually is estimated at 500,000; and that the Egyptian side of the Egypt-Ukraine Business Council aims to boost that number to one million over the next year.
He pointed out that there are 25 companies interested in handling the Ukrainian market and eager to create partnerships to strengthen and increase the rates of trade and mutual investments.
Preparations are underway for a visit by an Egyptian delegation that will participate in the seventh session of the council's meetings in Kiev; among the delegation will be representatives of companies involved in the piping industry and the medical field, in addition to agricultural products and tourism.
Bilateral trade between Egypt and Ukraine reached US$2 billion in 2015. Egyptian exports to Ukraine reached US$27 million for the period between January to May 2016, while imports for the same period reached US$968 million.
In October, Egypt has reached a similar currency swap agreement with China valued at US$2.7 billion, according to a Central Bank of Egypt official cited by Bloomberg news agency.
The deal is currently being processed by the Chinese authorities.
Edited translation from Al-Masry Al-Youm