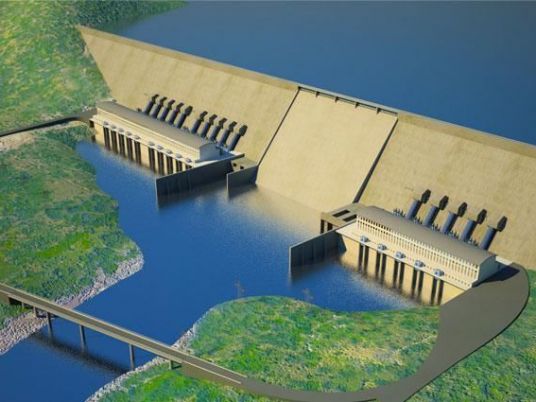 Egypt said on Sunday it wants talks over a dam Ethiopia is building speeded up in a sign of its apparent frustration over what it sees as foot-dragging by Addis Ababa over the dispute.
Egypt and Ethiopia are at loggerheads over the construction of the Grand Renaissance Dam, a US$4 billion-hydroelectric project that Cairo fears will reduce waters that run to its fields and reservoirs from Ethiopia's highlands and via Sudan.
Addis Ababa hopes the dam will make it a hub for the electricity-hungry region and denies it will undermine Egypt's access to water.
Ties between Egypt and Sudan were strained when Khartoum backed the dam because of its need for electricity.
"There's a need to accelerate the pace of negotiations after some three years or more have passed since the signing of the preliminary agreement in Khartoum and things have remained frozen," Egyptian Foreign Minister Sameh Shoukry told a joint news conference with his visiting French counterpart in Cairo.
The three African neighbors are set to meet on May 15 for further talks, Shoukry said, adding that Egypt had initially proposed several nearer dates for negotiations, but they were turned down by the two other countries.
"We continue to show flexibility and continue in a positive direction, but taking into account that we must achieve the progress that leads to achieving common interests, and also that there is a time frame for all countries that must be taken into consideration," Shoukry said.
Earlier this month, talks in Khartoum between Egypt, Ethiopia and Sudan failed to reach agreement, but were described by the Sudanese foreign minister as "constructive".
The countries' technical committees will meet on May 4, Shoukry said.